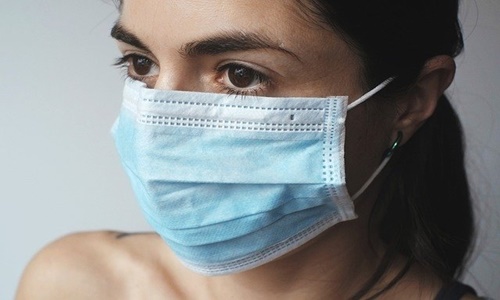 Authorities in China have reportedly intensified COVID-19 curbs to prevent clusters from spreading as the country's caseload surges to the highest since the lockdown in Shanghai this year.
On Friday, the country reported 10,535 new cases for Thursday, which is the highest since 29th April, when its commercial hub was fighting its most severe outbreak. Meanwhile, Beijing and Zhengzhou also reported record daily cases.
Although the surge is still small in terms of global standards, especially with China's 1.4 billion population, it has led to the top leadership reaffirming the zero-Covid strategy which according to President Xi Jinping will save lives, especially of the elderly in the country.
Guangzhou, the currency epicenter of the country's Covid battle, recorded 2,824 new cases for Thursday, the fourth consecutive day of 2,000+ infections.
In the city's Haizhu district, which saw the highest number of cases, the authorities have imposed a hard lockdown for the weekend following days of wider restrictions and curbs.
In a statement, the district government said that all residents are required to stay home and only one person from each household is allowed to go outside for buying daily necessities every alternate day.
Public transit has also been suspended, with mandatory PCR tests to be administered to every individual and household.
A government expert said that China will not relax its COVID-19 curbs but keep improving them as per the changing situation and virus mutations.
Even Beijing, Chongqing, and Zhengzhou tightened their measures this week amid cases reaching all-time highs.
Zhengzhou, which houses a major iPhone factory of Foxconn, reported 2,988 new cases, more than twice the number from the previous day, while Chongqing recorded 783 cases for Thursday, leading to the banning of dining at a few restaurants and suspension of offline classes in schools.
Meanwhile, Beijing saw 118 new cases on Thursday, but still urged citizens to take PCR tests daily and barred entry into public spaces, such as fitness centers, leisure venues, and office blocks.
Source credit: https://www.channelnewsasia.com/asia/china-covid-19-curbs-increase-lockdown-shanghai-beijing-guangzhou-chongqing-tightened-measures-3063161