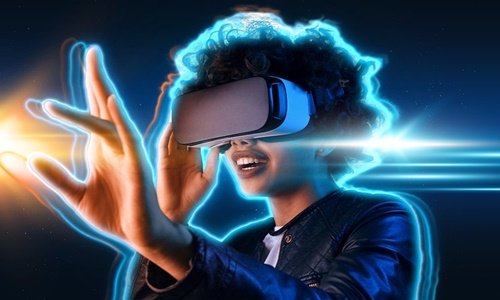 Indian holding firm, Eros Investments, which focuses on ventures in global media, entertainment, and technology, has reportedly launched IMMERSO, a Metaverse that is inspired by ancient mythology, with elements of pre-historic sci-fi, fantasy, and adventure.
The metaverse universe has 14 realms, or 'lokas', that are scalable via planets in each realm.
IMMERSO delivers an exclusive multi-user experience where communities are built via decentralized interactions and lead to virtual socialization, commerce, and entertainment.
The metaverse also comes with its own virtual currency called $IMSO.
Players can create avatars that represent them, engage in social activities, and participate in games, amongst other things. Moreover, the digital assets in the metaverse will be tokenized as NFTs which can then be created and traded with others.
With support from Eros Investments, the metaverse is anticipated to bring global entertainment to virtual life with the help of original content creation and partnerships with creators, celebrities, and other content IPs.
The investment firm has been taking the lead in blockchain and Web3 revolution through initiatives that include the acquisition of Dubai VARA license, incubating startups centered around blockchain, and launching IMMERSO, to build a Web 3 ecosystem.
IMMERSO founder, Ridhima Lulla, stated that the evolution of global culture was largely influenced by the Indian entertainment industry.
Lulla added that as technology changes people's lives and virtual reality comes up as an alternative life form, it is important that the learnings and wisdom of India's culture are passed on to the new world in a language they would understand.
Lulla further added that the world is transitioning into a future where augmented and virtual reality are mixing with the real world in a shared digital space.
The Metaverse Market has been growing rapidly on the back of high-speed internet, increasing focus on combining the physical and digital world with the Internet, and growing adoption of AR, VR, and MR.
Source credit: https://www.businesswire.com/news/home/20220926005167/en/Eros-Investments-Launches-IMMERSO-a-Global-Web-3.0-Metaverse-Project