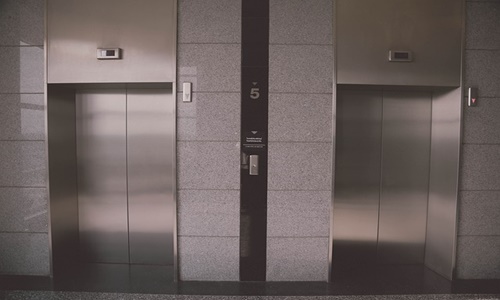 The Japanese multinational conglomerate, Hitachi Building Systems Co. Ltd., and Hitachi Ltd., have reportedly developed a new touchless operating panel that will enable elevators to be operated without any physical floor buttons, delivering a completely new experience to users.
This new touchless operating panels will replace the conventional floor buttons that are typically present in elevator cars. Elevator users will just have to pass a finger over the floor displayed on the LCD monitor to select their destinations, facilitating a touchless use of the elevator.
According to credible sources, the newly developed operating panels have already been installed in some elevators across Tokyo Midtown Yaesu.
The features of the newly developed operating panels consider a niche requirement created by the COVID-19 pandemic. The panels are fitted with infrared sensors that, when users pass their fingers over the floor display, detect the position of their finger and select the intended floor, making a touchless use of the elevator possible.
While traditional operating panels are fitted with as many buttons as there are floors to the building, a touchless operating panel configuration allows for the simplification and miniaturization of the terminal. This enables more futuristic elevator designs as the floors are displayed on a LCD screen.
The default panel display shows a direct registration screen, which includes frequently used floors, like the lobby, listing a cluster of up to six floors with some general information about them.
However, there is also a keypad registration screen that lets users use the numerical pad to enter their destination floor. The direct registration screen is aimed towards increasing the convenience of the users.
Additionally, integration of card readers into the panels also allows for more secure access to exclusive floors that can only be reached by authenticated card-holders.
Furthermore, based on the changes in the building's tenants, the operating panel also lets one flexibly change the floor-wise information.
Source credit: https://japantoday.com/category/tech/hitachi-develops-touchless-operating-panel-for-elevators