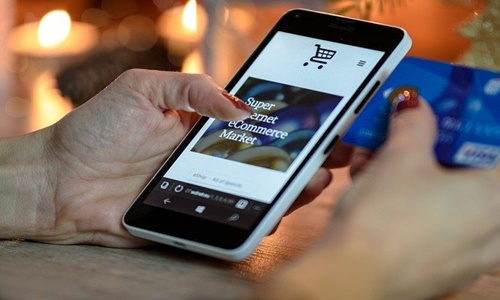 American digital P2P payments and money transfer company, MoneyGram International, Inc., has reportedly entered into a strategic partnership with UAE-based financial super-app, Jingle Pay, for fast and convenient global money transfers via the Jingle Pay app.
As per reports, UAE customers will be able to use the app to send money to more than 200 nations and territories across the world with MoneyGram's global payment rails and near real-time capabilities.
The Dallas-based firm also announced a minority investment in the Dubai-based company, with Alex Holmes, Chairman and CEO of MoneyGram, having joined Jingle Pay's Board of Directors as the Chairman.
Holmes stated that with consumer preferences gradually shifting online, investment in digital startups throughout the globe has become an essential part of MoneyGram's strategy and that the company is thrilled to partner with Jingle Pay as part of this plan.
Holmes further added that MoneyGram believes in Jingle Pay's strategic vision of improving traditional banking's core elements with the company's suite of digital offerings. The firm's ownership in the startup will further strengthen its leading position in the Middle Eastern region and accelerate its goal of digital payments evolution.
UAE, being a global trade hub, hosts almost 9 million expatriates, which make up nearly 89% of its total population, establishing itself as a powerhouse for outbound remittances.
Jingle Pay is aiming at financial inclusion, targeting those expats in the region and offering access to a wide range of accessible financial services, like money transfer services and multi-currency cards it offers.
Amir Fardghassemi, Founder and CEO of Jingle Pay, stated that the company's app is transforming the day-to-day financial lives of its consumers, who are looking for accessible, innovative, and instant money services.
Fardghassemi added that the partnership will allow Jingle Pay to expand its network of global remittance destinations and get access to MoneyGram's remittance clearing expertise, which will give its customers cost-effective rates and international coverage.
Fardghassemi also added that Jingle Pay is committed to reimagining the way people store, spend, and send money while also advancing low-cost remittance corridors and financial inclusion.
Source credit: https://www.prnewswire.co.uk/news-releases/jingle-pay-the-financial-super-app-announces-a-strategic-partnership-and-a-minority-investment-from-moneygram-301642403.html