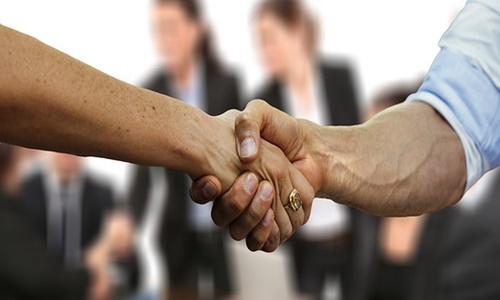 California-based software company, NETSOL Technologies, Inc. has reportedly partnered with cloud computing platform Amazon Web Services (AWS) to extend its services in the cloud computing domain and offer cloud-based transformation solutions at scale.
The business model of NETSOL has been built around the development, implementation, as well as maintenance of digital transformation solutions and financial applications in the global leasing and finance sector. However, the firm has been working on establishing itself in the cloud services domain and has kicked off its Tier Partnership with AWS.
Mark Timm, Senior VP, Global Cloud Strategy at NETSOL, stated that AWS is the most comprehensive, and widely adopted cloud platform in the world, and that the partnership will combine NETSOL's decades of experience in transformation, modernization, migration, and analytics with AWS' highly skilled resources.
Timm added that the services will be offered globally, but the firm's initial target will be the North American market.
Najeeb Ghauri, Founder and CEO, NETSOL, stated that the two firms have been catering to many industries such as manufacturing, media, healthcare, finance, and education.
Ghauri added that together, the two will offer industries innovative and low-cost methodologies through cloud and resolve any issues they might be currently facing.
Ghauri further explained that this will be achieved via multiple solutions and services such as cloud adoption, migration, application and data modernization, and data analytics.
By leveraging Amazon's power, the firm will ae able to offer customers flexible and scalable solutions in a more secure and agile environment, and further leverage important technologies such as IoT, blockchain, ML, and AI.
NETSOL's solutions have been employed by global Fortune 500 companies and blue-chip organizations, while some of AWS' clients include global giants like Capgemini, Coca-Cola, HSBC, Siemens, and Volkswagen.
With the solution, startups and smaller leading and financing organizations now have an affordable option that allows them immediate access to Ascent as compared to the traditional license model (On-prem) with no upfront license fees.
Source credit: https://www.globenewswire.com/news-release/2022/10/10/2530998/0/en/NETSOL-solidifies-strength-in-cloud-services-domain-by-partnering-with-Amazon-Web-Services-AWS.html