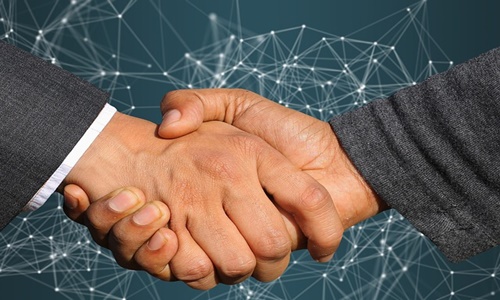 The America technology firm Nvidia Corp. and SoftBank Corp. have reportedly announced a collaborative effort to develop an innovative platform for generative AI as well as 5G/6G applications. The platform will be fitted with Nvidia Grace Hopper™ GH200 Superchip and will be deployed across SoftBank's new AI data centers in Japan.
The partnership aims to facilitate the rapid global adaptation of generative AI applications & services, cite the reports. The Japanese investment holding company plans to construct data centers that can host generative AI & wireless applications, through collaboration with Nvidia, on a common server platform with multiple tenants. This approach will reduce costs and enhance energy efficiency.
To achieve this, the platform will utilize the novel reference architecture of Nvidia MGX™, incorporating GH200 Superchips based on Arm Neoverse. The expected outcome is improved performance, scalability, and resource utilization for various application workloads.
Junichi Miyakawa, President and CEO of SoftBank Corp., was quoted saying that SoftBank aims to provide next-generation social infrastructure to support Japan's super-digitalized society in the AI era. Miyakawa further added that collaborating with Nvidia will enable SoftBank to achieve significantly higher performance and energy efficiency by optimizing the RAN (Radio Access Network) and establishing interconnected data centers capable of hosting a range of generative AI applications.
Apparently, SoftBank's exploration of 5G applications spans various domains, including AI factories, autonomous driving, AR & VR, computer vision, and digital twins.
Jensen Huang, Founder and CEO of Nvidia, highlighted the growing demand for accelerated computing and generative AI, which is driving a transformation in data center architecture. Nvidia's Grace Hopper platform is designed to process and expand generative AI services, making it a revolutionary computing platform. Huang also added that SoftBank's visionary initiatives position them as leaders in building a telecom network suitable for hosting generative AI services.
As per the sources, the new data centers will be strategically distributed to optimize their footprint and accommodate both AI and 5G workloads. This approach will enable efficient operation at peak capacity and low latency, thereby significantly reducing energy costs.
Source Credit: https://Nvidianews.Nvidia.com/news/softbank-telecom-data-centers-grace-hopper