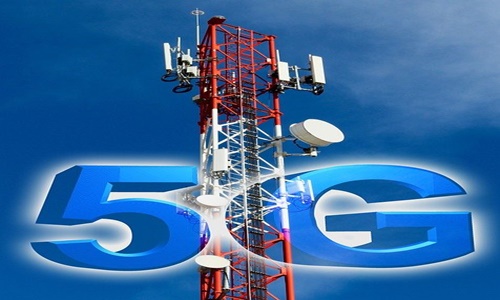 IT behemoth Hewlett Packard Enterprise (HPE) has reportedly announced that du, a major telecom firm in the UAE, will utilize its end-to-end service orchestration software for its digital transformation in order to build new revenue streams from its burgeoning 5G network.
The telecom firm is transitioning from a legacy system to a next-gen Operations Support System (OSS) to offer new services and improve customer experience.
This transition will be powered by HPE and allow du to extend its offerings, accelerate time to market, as well as capitalize on its 5G investment.
Peter Larnholt, CIO of du, stated that with the right OSS solution, du will have the competitive advantage it needs to deliver a seamless digital lifestyle experience its customers deserve.
Larnholt added that HPE gives du's technological capabilities a huge leap in a short period, providing the telecom a secure and stable infrastructure to reinforce its leadership in the 5G sector.
Larnholt also added that du's new technology estate would solidify its position as one of the region's most advanced telecom firms, offering one of the most advanced 5G services and Edge orchestration in the industry.
Ahmad AlKhallafi, MD, HPE UAE, stated that the firm's OSS and orchestration software has been developed to lower 5G deployment risk and aid operators, like du, to get the most out of their investment.
AlKhallafi added that the company is pleased to support du with its next-gen OSS system, which would help them grab the opportunity created by 5G as well as network slicing, while also allowing them to incorporate open, cloud-native principles, and transform their fixed line as well as business services .
The teleco's strategic Data Factory is a major component of its next-gen OSS featuring advanced analytics capabilities. du's new orchestration stack, along with its transformation program Business Support System (BSS), will be future proofed with the open standards approach of HPE, and ready for any 5G network functions it selects in the future.
The new end-to-end orchestration solution of du is based on HPE's orchestration stack, which comprises HPE Service Director and HPE Service Order Manager, offering agility, elasticity, and time to market advantage to du, while supporting its next-gen services.
Source credit: https://www.businesswire.com/news/home/20220929005077/en/du-Selects-Hewlett-Packard-Enterprise-for-Digital-Transformation-Journey-to-5G