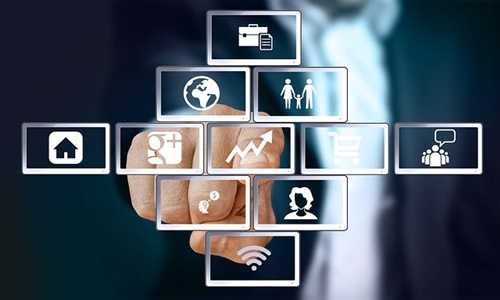 Ofcom, the British postal, broadcasting, and telecommunications regulator, has reportedly started an investigation into the dominance on US tech majors Google Cloud, Microsoft Azure, and Amazon AWS, on the nation's public cloud market.
As per reports, the move comes under Ofcom's wider probe into the way digital communications are operated across the country. The broader investigation would also be looking into smart speaker and messaging service markets.
The watchdog will launch a market study under the 2002 Enterprise Act to assess how well the cloud sector is faring. It will be examining the general competition strength in cloud services sector and what position the aforementioned hyperscalers have in the market.
It added that it would consider any and all market features that might restrict growth and innovation in the sector, making entry into the market or expanding shares difficult for other firms.
Selina Chadha, Director of Connectivity, Ofcom, stated that with increasing platforms, devices, and networks serving up content, regulators are also faced with increasing technological and economic issues.
Chadha stated that it is exactly why the regulator is looking into these digital markets, identifying any competition concerns, and ensuring that it is working in the interests of those who rely on Ofcom.
Google Cloud, Microsoft Azure, and AWS made up 65% of the global public cloud market in the second quarter of this year, as per the data from Synergy Research Group.
According to Ofcom, who while pointing at the numbers from Synergy, this dominance is higher in the UK. In fact, Synergy's data shows that the three made up 81% of the country's cloud infrastructure market by revenue in 2021. It also covers both public and private sector enterprises.
In a statement, the regulator stated that it will also look at how the market is expected to develop in the future so as to detect any potential concerns around competition early on.
Ofcom also stated that it will invite views on the market from those interested or affected when the market study will be launched.
If the market is not found to be work well, it will have a negative impact on businesses and then consumers in terms of high prices, low service quality, and less innovation.
Source credit: https://techmonitor.ai/technology/cloud/ofcom-cloud-aws-microsoft-google-hyperscalers