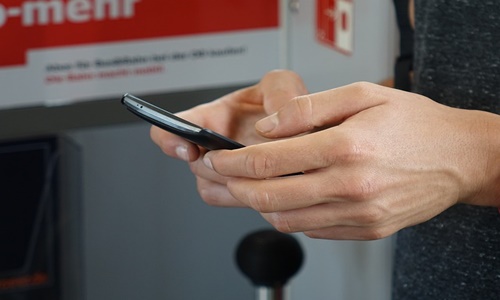 Meta Platforms Inc CEO Mark Zuckerberg reportedly told employees that the tech giant's messaging apps WhatsApp and Messenger will drive the future sales growth of the company.
During a company-wide meeting, held a week after Meta announced that it will lay off 11,000 workers, Zuckerberg said that the two apps were quite early, in terms of monetization, in comparison to the group's other two social media platforms, Instagram and Facebook.
This comes as Zuckerberg sought to appease concerns regarding the company's finances after Meta announced last week that it will let go of 13% of its workforce in efforts to reduce costs, the first mass layoff in the 18-year history of the company.
Zuckerberg said although the company talks about its long-term opportunities, which include the metaverse, the reality is that messaging will likely be the next major pillar for Meta as it works toward monetizing the two apps even more.
Some consumers have been able to communicate and carry transactions with merchants via its chat apps, and a new feature for it was announced this week in Brazil.
The Facebook founder's comments indicate a shift in the group's tone and emphasis after it had focused heavily on extending reality software and hardware investment after announcing its long-term ambition to establish an immersive metaverse last year.
Investors, however, doubted whether it was wise to do so given the company's struggling key advertising business which dropped to nearly half of its stock price.
Zuckerberg also played down the amount Meta was spending in Reality Labs, responsible for the company's metaverse investments.
He said that the group's biggest expense was people, followed by capital expenditure, the majority of which went towards supporting infrastructure for its social media apps.
Meanwhile, around 20% of the budget went to Reality Labs, which was working on augmented reality (AR) and smart glasses that are set to release sometime later in the decade, as well as VR and futuristic social platforms, like its virtual world, known as Horizon.
Source credit: https://www.livemint.com/technology/tech-news/whatsapp-and-messenger-to-drive-next-wave-of-sales-growth-mark-zuckerberg-11668739972756.html