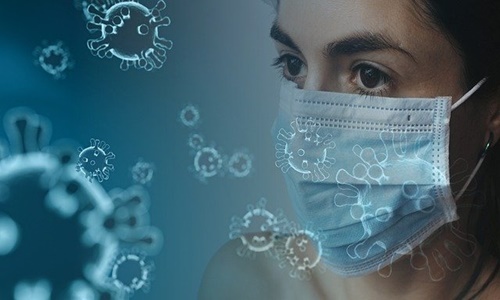 Tedros Adhanom Ghebreyesus, the director-general, WHO (World Health Organization), has claimed that although the world is not there yet, the end of the coronavirus pandemic is now in sight. Tedros made the statement during a recently held press briefing in Geneva.
Tedros stated that last week, the number of weekly reported deaths due to the coronavirus was the lowest since the beginning of the pandemic, March 2020, and that the world is in a much better position and can put an end to the pandemic.
Tedros further added that this was the time for them to work harder to put an end to the global outbreak.
The director-general said that with the risk of more deaths, disruptions, variants, and uncertainty still being there, they must "seize the opportunity".
Six policy briefs were published by the WHO outlining major actions that governments need to take for ending the pandemic.
The briefs are based on the past 32 months of experience and evidence and provide guidance on saving lives, protecting health systems, and preventing social and economic disruptions. Tedros stated that they serve as an urgent call for governments to reconsider their policies and fortify them for the coronavirus as well as any future pathogen having pandemic potential.
Even though the number of official cases has become substantially underreported, recent trends indicate a steady decline in cases in the U.S. and around the world.
As per the latest update by the WHO, the weekly count of cases has dropped across all regions, a 28% decline compared to the previous week. In the United States, as per the data from Johns Hopkins University, the case count has been steadily falling in the last two months.
In the WHO's weekly epidemiological update, around 11,000 fatalities were reported in early September, which was 22% lower than a week prior.
Source credit: https://edition.cnn.com/2022/09/14/health/pandemic-end-in-sight-who/index.html