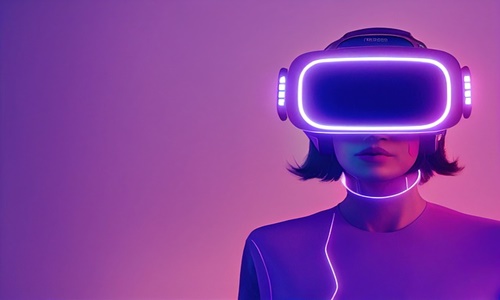 While Apple is currently gearing up to launch its mixed-reality headset, concerns are being expressed by the firm's employees over the move, citing doubts regarding the device's readiness for market. Some employees have exited the project due to this doubt, whilst others continue to be skeptical about the project's potential for success. The device is apparently expected to be priced at USD 3,000.
The new headset is expected to be launched at the Worldwide Developer Conference in June 2023. Apple recently presented the product in front of its top 100 executives at the Steve Jobs Theater in California, hinting at an upcoming public reveal.
However, there is some internal turmoil among employees regarding the future of the mixed-reality device. This is not the first time Apple has forayed into a completely new product category, some skeptics are left wondering if the product has emerged as a solution in search of a problem.
Some executive departures have also occurred in the product design team. This started with Jony Ive who left in 2019, followed by his successor Evans Hankey leaving in 2022. Apple has not appointed a new head of industrial design since, with engineer Mike Rockwell being given charge of the new headset's development.
Despite worries about the launch being postponed, however, sources with knowledge of the matter claim the June launch is still happening, as the manufacturing of the headset is underway.
The design of the headset is predicted to resemble a pair of ski goggles. It might also feature a physical crown that would let users switch in and out of VR, and includes a pocket-sized physical battery pack.
Industry experts have also expressed belief that Apple is working on an affordable version of the headset, that could be launched next year. The version priced at USD 3,000, meanwhile, would be geared more toward developers upon launch.
Source credit: https://www.theverge.com/2023/3/26/23657317/apple-headset-launch-employee-concerns