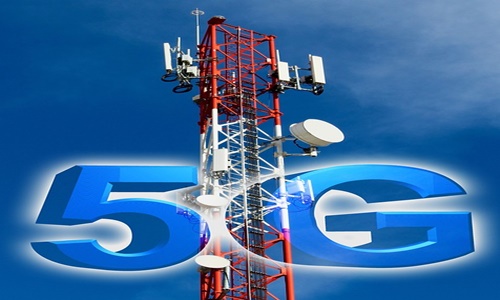 Tech giant, Apple has reportedly confirmed the rollout of the update for its iPhones to support 5G connectivity in India, through its beta software platforms, under the iOS 16 Beta Software Program.
It is expected that the full-scale rollout will begin in December, as per a company statement last month.
5G connectivity will be available on the iPhone 14 series, iPhone 13, iPhone 12, iPhone SE (3rd Gen), and others, and will support 5G connectivity from both telecom providers Airtel and Reliance Jio.
As of now, Apple's 5G software will be available under the beta program for iOS 16.2, for which users will have to sign up for the program in order to access the beta version.
It has also been cautioned that the beta software may have glitches and bugs and is therefore not advised for use on a primary device.
Apparently, those with an iPhone and a valid Apple ID are eligible to sign up for the beta program and access 5G on their device. They can also share feedback with the Feedback Assistant app.
The stable version of iOS 16.2 is expected to release by mid-December, meaning that the 5G software can also be expected to roll out around that time.
While both Reliance Jio and Bharti launched 5G services last month, many users in the country were not able to access the same on their compatible mobiles, including iPhones.
However, experts said that even 5G-compatible phones need a software update for removing the lock on 5G frequency bands on which the service is being offered.
Amid increasing pressure from the Department of Telecom (DoT) and the Ministry of Electronics and Information Technology, major smartphone brands revealed that they were working on the update, with Xiaomi and Oppo having rolled out updates on various 5G models and Samsung slated to do so by mid-November.
In its statement, Apple said that it was working with its carrier partners to offer the best 5G experience to its users in India upon completion of network validation and quality tests.
Source credit: https://www.livemint.com/companies/news/apple-starts-beta-rollout-for-5g-on-iphones-in-india-11668066330816.html