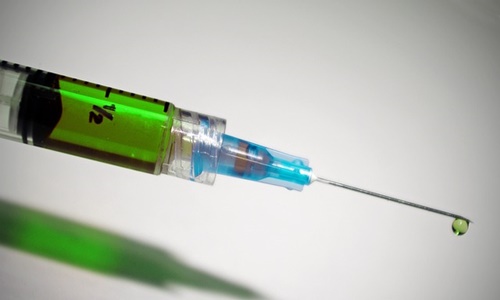 American biotech firm, Arcturus Therapeutics Holdings Inc., has reportedly entered into a strategic collaboration with influenza vaccine maker, CSL Seqirus, a part of the Australian biotech major CSL Limited.
According to reports, the two will work on researching, developing, manufacturing, and globally commercializing vaccines.
As per the agreement terms, Arcturus will provide CSL Seqirus the license for its self-amplifying mRNA technology so the latter can manufacture and commercialize vaccines for SARS-CoV-2, pandemic preparedness, influenza, and three other major respiratory infectious diseases.
The collaboration will see Arcturus combine its capabilities in manufacturing and its LUNAR® delivery platform and STARR™ mRNA vaccine technologies with CSL Seqirus' global vaccine manufacturing and commercial infrastructure.
Arcturus' mRNA design and modification expertise, along with its LUNAR® lipid nanoparticle technology as well as manufacturing skills have allowed for the development of a lyophilized, durable, and low-dose self-amplifying mRNA vaccine against COVID.
The vaccine has reported favorable efficiency and safety profile in the ongoing ARCT-154 studies in sustaining neutralizing antibodies against the virus as well as its newer variants.
Joseph Payne, President and CEO of Arcturus Therapeutics, stated that the firm looks forward to collaborating with CSL Seqirus toward the development of next gen self-amplifying mRNA vaccines against leading infectious pathogens.
Along with the licensing to CSL Seqirus, Arcturus will also offer its expertise in drug product manufacture and mRNA drug substance.
Arcturus will be granted $200 million under the agreement, and will be eligible for an additional $1.3 billion in development milestones and $3 billion in commercial ones. It will also be eligible for a 40% share of net profit from COVID vaccines and royalties from vaccines for pandemic preparedness, flu, and other respiratory diseases.
Meanwhile, CSL Seqirus will carry out the development and commercialization of the vaccines.
Arcturus is a leading manufacturer of clinical-stage messenger RNA medicines and focuses on developing infectious disease vaccines, and opportunities in respiratory and liver rare diseases, while CSL Seqirus is the owner of the second biggest influenza vaccine franchise.
Source credit: https://www.businesswire.com/news/home/20221101006199/en/Arcturus-Announces-Collaboration-with-CSL-to-Develop-and-Commercialize-Self-amplifying-mRNA-Vaccines