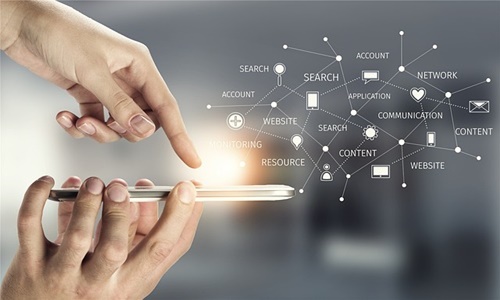 California-based, Aruba Networks, has reportedly announced the launch of its Enterprise Cloud instance in the United Arab Emirates. The novel deployment comes as a response to the rising demand for cloud-based networking from enterprises in the country as they increasingly seek to attain efficiency, resilience, flexibility, and automation of business.
With the Cloud instance, local enterprises will be able to maintain proximity to their data and also enjoy in-country data residency.
Zeeshan Hadi, Country Manager, Aruba UAE, stated that there is a high demand for cloud services as businesses are looking to transform and modernize their IT infrastructure to support a hybrid workforce.
Hadi explained that data residency has been one of the major barriers to cloud adoption, as well as concerns over storing data in a cloud that is hosted beyond the country's borders, particularly for those who operate in regulated sectors such as finance, healthcare, and government.
Hadi added that launching Aruba's UAE Cloud instance is a momentous accomplishment and will help in alleviating those concerns, and is a key milestone in the firm's ongoing pursuit of better serving its customers and clients in the UAE.
This deployment comes after the introduction of the Federal Personal Data Protection (PDP) Law by the UAE government earlier this year, which placed new regulations on the processing of personal information for people in the country.
Apart from the issue of data privacy, cloud services being hosted near UAE customers will lead to faster and better network as well as application performance, with ultra-low latency, and result in a better user experience.
Aruba's flagship Aruba Central platform, which offers cloud-managed and AI-backed networking for remote, campus, branch, and data center networks, will also be hosted on this Cloud-instance.
Lars Koelendorf, VP of Solutions & Enablement, EMEA at Aruba, stated that Aruba looks forward to having UAE customers use Aruba Central, which offers an easier way to expand their network from edge-to-cloud with a unified wired, wireless, as well as SD-Branch infrastructure.
Koelendorf added that with Cloud technologies, the firm is able to provide solutions that use AI and ML at scale, called Aruba Self-healing AIOps, with which problems are automatically identified and resolved before the performance is affected, without any manual efforts by IT operators.
Source credit: https://www.zawya.com/en/press-release/companies-news/aruba-launches-networking-industrys-first-enterprise-cloud-instance-in-uae-vc2my4ge