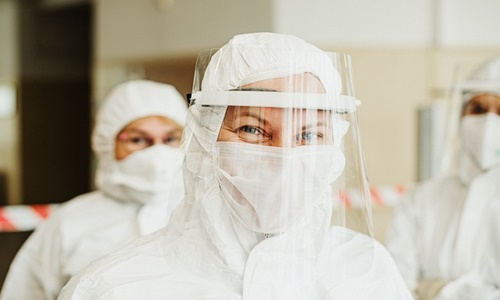 China has reportedly locked down certain parts of the central metropolis of Xi'an in a move to highlight the country's strict adherence to its zero-Covid policy.
This means that nearly 13 million residents in the city will be confined to their homes for at least a week.
However, instead of the entire city being shut down, only select areas will be 'managed' as per the rules applicable to neighborhoods in the country that are considered to be at high or medium risk, city government's official account on WeChat claimed.
As of late Thursday, 20th October, Xi'an had identified 57 high-risk areas as well as 74 medium-risk areas, which was also posted on the official WeChat account.
Those staying in high-risk areas will have to stay home until no new infection cases are reported for seven days, after which the area will be deemed at medium risk, as per the latest rules by the National Health Commission.
Those in medium-risk areas will have restricted movement in their neighborhoods until no new infections have been reported for seven days.
The implementation of movement restrictions comes after the tally of cases reached 34 on Wednesday, up from 22 the previous day, and comes at a time where the country's officials are debating whether to reduce the time period of mandatory quarantine for those coming into China.
This shows that although the country is looking to ease border restrictions, which otherwise is further isolating it from the rest of the world, it is still committed to its internal restrictions.
Xi Jinping, President of China, has indicated that there will be no change in the zero-Covid approach, which let down investors who were hoping for signs of easing.
Rumors had begun circulating of a city-wide lockdown in Xi'an on Thursday afternoon, causing the residents to panic-buying groceries and clearing out supermarkets, as per social media posts.
The city has recently come out of a month-long lockdown in January, with many residents reporting starvation and having no access to essentials.
Source credit: https://www.businesstimes.com.sg/government-economy/china-locks-down-parts-of-xian-as-covid-zero-policy-reinforced