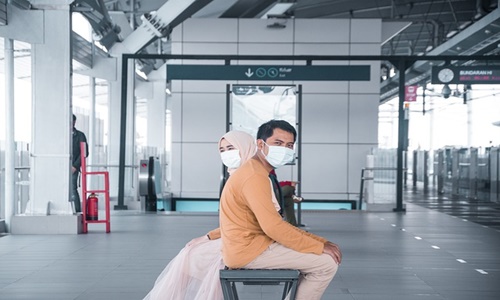 The ruling party in China has reportedly called for strict adherence to the stringent zero-Covid strategy in the country, in an alleged move to steer public perceptions after regulations in certain places were relaxed.
In an editorial published in the Communist Party's flagship newspaper, People's Daily, it is mentioned that China must implement the policy, which requires obligatory mass testing and puts million under lockdown in order to try and eliminate the virus in the country unswervingly.
Apparently, this comes as the country, the second-largest global economy with a population of 1.4 billion people, reported 17,772 new cases within 24 hours after an ease in measures was implemented last week. These include shortened quarantine time announced in a bid to reduce costs and disruptions.
In the provincial capital Shijiazhuang, near Beijing, free testing centers were reopened after having been closed for one day.
Imperative to note that requiring residents to pay for tests shows the increasing economic cost that the zero-Covid policy is imposing on local authorities.
Even in Beijing some testing sites that were shut down recently were reopened.
Although the caseload was comparatively low for the city inhabiting over 21 million people, a rise in cases led to a few restaurants and other businesses being forcefully shut down, with villages housing mostly blue-collar workers put under lockdown.
However, some residential compounds and city districts are still under lockdown around the country, including those in southern Guangzhou, which is a major financial manufacturing hub, as well as cities with industrial bases tied closely to global supply chains.
Though local government has been under great pressure to control new outbreaks, central government orders are becoming increasingly difficult to gauge.
It seems that the country is making cautious attempts to join other nations without scrapping the policies in which the Communist Party and its leader Xi Jinping have intensely invested their authority as well as reputation.
Currently, the Chinese President is attending the G20 summit in Indonesia after having not attended most gatherings during the pandemic.
Source credit: https://www.independent.co.uk/news/beijing-ap-china-peoples-daily-xi-jinping-b2225201.html