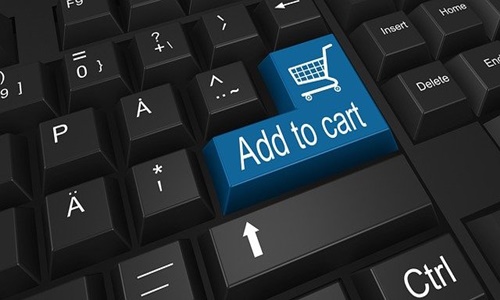 In a move geared towards selling Chinese products to customers overseas, Pinduoduo and ByteDance have become the latest companies from China to launch their international e-commerce websites.
According to reports, the launch sets the two Chinese tech firms up as competition to American giant Amazon.
Pinduoduo, one of the largest e-commerce platforms in China, debuted an American shopping website, Temu, last month, which houses products under various categories such as electronics, sports, and fashion.
A few weeks later, TikTok's parent company ByteDance launched a fashion retail website, If Yooou, which ships to the UK, France, Germany, Italy, and Spain.
The two are hoping to replicate the success of Shein, the fast fashion brand from China that has formed a large customer base across the globe in recent years, including the US. Shein is now worth around $100 billion.
Pinduoduo and ByteDance will rely on cross-border e-commerce to sell products overseas, with the Americana and European markets also presenting a significant growth opportunity.
The move comes as more and more Chinese tech majors look for new growth avenues, given the increasing challenges in the domestic economy due to the stringent zero Covid policy and the declining global macroeconomic environment.
Two of the major Chinese e-commerce firms, JD.com and Alibaba, have also been expanding into international markets in the past few years.
According to Jacob Cooke, CEO of marketing firm WPIC, the two companies are seizing the opportunity to leverage their unique social commerce innovations.
Pinduoduo, or PDD, has grown rapidly in China by building direct links with suppliers and offering huge discounts, which will also help it source products in the US and sell at cheaper prices.
Meanwhile, Cooke stated that ByteDance possesses massive advantages due to the company's algorithms for understanding users on TikTok, and the potential of leveraging the TikTok ecosystem to market products.
However, this is not the first time ByteDance has taken a shot at e-commerce abroad, having previously launched two e-commerce sites that were ultimately shut down due to low traction.
PDD and ByteDance's efforts will put them in direct competition with Amazon, with Temu looking to challenge the competitive prices, while If Yooou competing in the fashion category.
Source credit: https://www.cnbc.com/2022/10/31/bytedance-pinduoduo-launch-overseas-e-commerce-sites-in-challenge-to-amazon.html