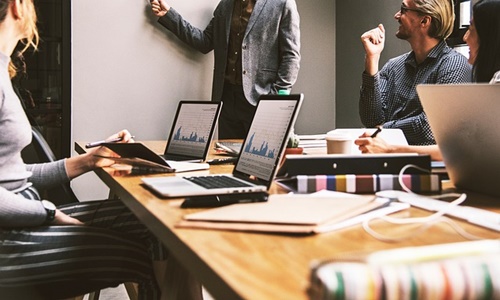 Dell, the U.S.-based manufacturer of personal computers and related products, has reportedly announced to layoff more than 6650 employees, about 5% of its total workforce across the globe, as per reports.
Dell Co-Chief Operating Officer, Jeff Clarke stated in a memo on Monday that the firm's past cost-cutting efforts, such as a freeze on hiring and travel restrictions, had not been successful and that the market circumstances were continuing to degrade with an uncertain future.
The layoffs were announced in response to a decline in the demand for laptops and PCs. Most significant computer manufacturers are currently experiencing a severe decline in demand after a spike in PC sales during the global covid outbreak. According to market researcher IDC, Dell's computer sales fell 37% in the most recent Christmas quarter compared to the exact three-month period in 2022.
It has been reported that about 55% of Dell's revenue comes from the sale of personal computers.
According to Clarke, employment reductions are necessary for Dell's long-term growth and performance, and department reorganizations are seen as a chance to increase productivity and foster creativity.
As per sources, after the layoffs, the number of Dell employees worldwide would be at their lowest level in six years, with about 39,000 fewer positions than the 165,000 full-time roles recorded in January 2020. Clarke added that the firm has survived previous economic downturns while coming out stronger and would be ready when the market recovers.
Apparently, the falling hardware demand affects many computing brands than just Dell. In November, HP disclosed plans to eliminate about 6,000 positions, while in December 2022, Lenovo terminated an unspecified number of its U.S. staff.
The global tech market has also been hit by a slowing economy, over-hiring, and supply chain concerns, with industry leaders such as Google, Meta, Amazon, and Microsoft all announcing mass layoffs in recent weeks.
Source credit: https://www.theverge.com/2023/2/6/23587401/dell-employees-layoffs-tech-recession-falling-pc-laptop-sales