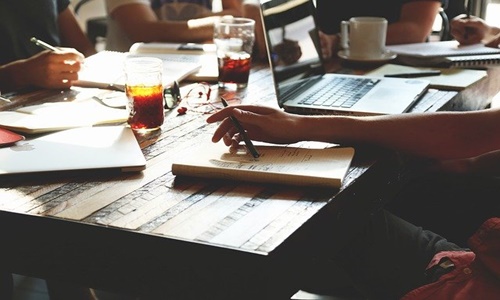 The European Union has reportedly finalized a new legislation that will require the top IT companies to remove harmful content from their online platform. The move come under the bloc's latest efforts to rein in the global internet giants.
Under the Digital Services Act (DSA), the second part of the massive EU project to regulate tech firms, tougher consequences will be ensured for websites and platforms hosting any banned content such as hate speech, disinformation, and images of sexual abuse towards children.
On Saturday 23rd April, EU parliamentarians and officials finally reached an agreement on legislation during talks in Brussels, which had begun in 2020.
Ursula von der Leyen, European Commission chief, tweeted that the DSA agreement is a historic milestone, and the new rules would protect users online while ensuring that business opportunities and freedom of expression remain intact.
von der Leyen also tweeted that whatever is considered illegal offline will be effectively illegal online as well in the EU.
The DSA succeeds the DMA (Digital Markets Act), which is aimed at anti-competitive practices among internet giants, like Facebook and Google, which was finalized in late March.
The legislation had been facing lobbying from tech firms and also an intense debate regarding the extent of freedom of speech.
For the record, global tech giants have repeatedly been called out over their inability to police their own platforms, the 2019 New Zealand terrorist attack, which the attackers live-streamed on Facebook, and the unregulated spread of online conspiracy theories in the lead up to the chaotic 2021 U.S. insurrection, being two prominent instances.
Meanwhile, there are also many e-commerce platforms selling counterfeit or defective products over on the darker side of the internet as well.
With the new regulation, platforms will have to promptly remove illegal content as soon as they become aware of its existence, and social networks will have to suspend users that frequently break law.
E-commerce websites will be mandated to verify the identity of suppliers before they showcase their products online.
Special obligations have also been laid out for large platforms having over 45 million active users in the EU, including Twitter, TikTok, Google, Amazon, Microsoft, Apple, Facebook, Booking.com, and Zalando.
The European Commission will also carry out annual audits and possesses the power to impose a fine of up to 6% of the firm's annual sales in case of repeated infringements.
Source credit: https://japantoday.com/category/tech/eu-agrees-deal-to-tame-internet-'wild-west'