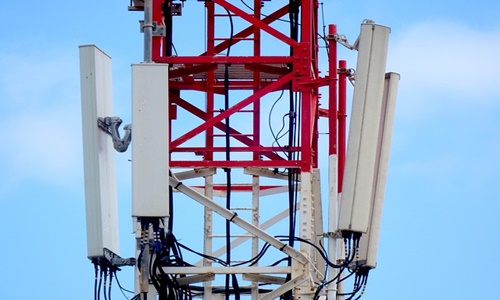 Telcom groups in Europe are demanding that the region's regulators implement a framework where the firms that send heavy traffic along their networks are charged a fee to fund the massive upgrades telcos are making to their infrastructure.
Known as the 'sender pays' principle, the logic put forth by the telecom firms is that tech giants, like Netflix and Amazon Prime, utilize huge amounts of data, and therefore must pay for the costs of adding new capacity, which telecoms are currently paying by themselves.
The idea has gained immense political backing, with the European Commission planning to launch a consultation to evaluate the issue early next year.
Although talks had begun as early as 2012, the proposal was rejected by EU regulators, claiming it would cause damage to the internet ecosystem.
But during the pandemic, EU officials became worried whether networks would be able to handle the strain of applications that helped people work from their homes, along with streaming movies and TV shows.
Because of that, Disney+ and Netflix optimized network usage by reducing the video quality, thereby reviving the debate in Europe.
Earlier in May, Margrethe Vestager, EU Competition Chief, said that she would investigate Big Tech firms' requirement to pay for network costs.
However, tech firms do not agree with the notion, with many, including Google and Netflix, arguing that customers are already paying internet providers call, text, and data fees with which they can upgrade their infrastructure.
They stated that forcing streamers and other platforms to pay for passing traffic might undermine the net neutrality principle, which prevents network providers from slowing, blocking, or charging more for certain uses of traffic.
A fundamental problem with the proposal is the unclarity of how payments to telcos will work in practice; whether it will be a government tax or if firms will give a portion of their sales to telcos depending on the traffic.
Source credit: https://www.cnbc.com/2022/10/28/europe-telco-industry-pushes-big-tech-to-pay-for-building-the-internet.html