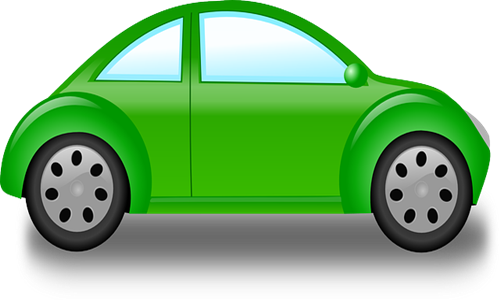 Michigan-based electric vehicle startup, Nimbus, has reportedly revealed a prototype of its motorbike-sized car, Nimbus One, which combines the cost and convenience of a two-wheeler with the comfort and safety of a car.
The tiny, pod-like model is 2.75ft wide and 7.5ft long, making it three to five times smaller than a compact car. The pod's small size also makes it easier to park and navigate traffic-filled urban roads. There is also room for another passenger, or for storing items such as groceries, behind the driver's seat as well.
Founder Lihang Nong added that the car's backseat will come with ISOFIX points to accommodate baby seats, and an airbag in the front.
The EV can also tilt like a two-wheeler due to the startup's proprietary tilting technology.
Nimbus One has been classified in the US as an auto-cycle, which Nong says is the best of both worlds, as the startup does not have to pass any stringent, expensive, or lengthy processes to get their vehicles' certification, and drivers do not need a motorcycle license to drive it.
This means that anyone with a car license can drive the Nimbus One and does not need to wear a helmet as well.
The EV has been designed for city-driving only, having a maximum speed of 50mph, with a 9kWh battery having a range of 93 miles. Nimbus said that with a Level 2 charger it can charge in 1.2 hours and on household power will take 5.4 hours. The batteries are also removable and swappable and can be charged at the owner's home.
The interiors are minimalist and include a display screen, power windows, Bluetooth-connected speakers, heating (with optional air conditioning), and a rapid phone charger, with front-collision warning as well.
Additional features can be added to the vehicle with over-the-air updates.
The cost of the vehicle is around $9,980, and Nimbus plans on offering a monthly subscription service of $200 as well. Test drives will be available for enterprise customers within a month.
The startup is also in talks with shared micromobility operators and delivery services to expand its business.
Source credit: https://techcrunch.com/2022/06/07/nimbus-launches-tiny-ev-prototype-thats-like-a-motorbike-with-a-roof/