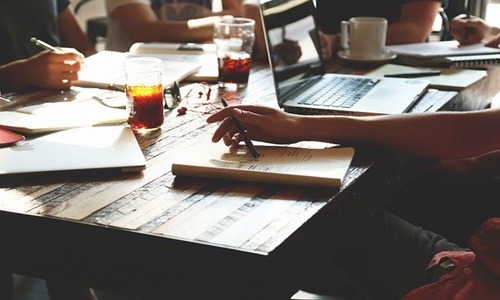 Singapore-based multinational technology company, Grab Holdings Inc., has reportedly introduced two new initiatives, namely a $1 million GrabScholar program and a novel GrabMerchant Center, which will offer one-on-one business advice to small and medium-sized enterprises (SMEs).
Anthony Tan, CEO and co-founder, Grab group, unveiled the programs during the official launch of its Singapore HQ, stating they are targeted at assisting smaller companies and upskilling the future workforce.
Tan further added that offering access to digital tools can be a strong approach to ensure that all Southeast Asians can effectively participate, and benefit, from the growing digital economy, in a similar way the driver-partners learnt how to use their smartphones to earn money a decade ago.
The GrabScholar programme aims to offer educational bursaries and university scholarships totaling $1 million each year in all Southeast Asian nations where Grab has its operations.
The program would offer more than 2,000 scholarships and bursaries each year to poor students at the primary, secondary, vocational, as well as university levels, covering tuition and other study-related costs. Grab also intends to provide scholarships for internships.
Grab will shortly introduce its first-ever GrabMerchant Center to offer one-on-one business consultancy services to its SME merchant partners to facilitate this. It will be situated in Singapore at Grab HQ.
The GrabMerchant Center is a one-stop shop for small businesses looking to improve their online presence, use services like GrabFood, GrabFin, GrabMart, and GrabAds, and learn how to use technology to expand.
The superapp has introduced GrabMerchant Center for enterprises, which will offer a variety of services for small and medium-sized companies. One-on-one business consultations with Grab Account Managers are included in this.
Merchant partners will also have access to data insights, while account managers will offer guidance on long-term growth goals and offer business insights for the growth of merchant partners.
Additionally, merchants can sign up for the 'Merchant Concierge Service,' a dedicated hotline where they can receive immediate assistance regarding any operational problems.
The GrabMerchant Centre will also hold regular upskilling workshops to assist merchant partners in staying updated on industry developments and trends.
Source credit: https://sbr.com.sg/news/grab-unveils-us1m-grabscholar-programme-new-grabmerchant-centre