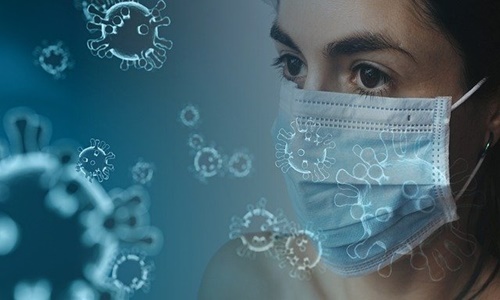 The Government of Hong Kong has reportedly announced that it will be reducing the mandatory hotel quarantine period to three days, and an additional four days for health monitoring, for travellers arriving in the city.
According to reports, the move is aimed towards easing travel restrictions that have kept Hong Kong isolated from the rest of the world since the start of the pandemic.
The state further specified that during their respective health monitoring periods, new arrivals have been permitted to leave their place of residence to travel around the city. However, it went on to elaborate that individuals in their health monitoring periods do not have permission to enter high-risk premises such as bars and restaurants.
The enforcement of these rules would be done through a mandatory government app, wherein those who are quarantined will be assigned a red code, which would turn yellow once the quarantine period ends. The yellow code would allow them to move around the city, but not enter crowded places.
While the move has been lauded by Cathay Pacific Airways, the main carrier of the city, Hong Kong still remains more closed off to travel than other places, apart from China, who have already relaxed or altogether dropped most travel restrictions, allowing freer movement.
According to the reports, these easing measures are part of the Chief Executive, John Lee's plan to restore the stature of the city, without alienating the Chinese officials who are committed to rooting out the virus.
It was being anticipated for quite some time that the latest administration will reduce the seven-day hotel quarantine for international travelers once they enter the city.
While Lee had committed to reducing the duration of the quarantine to five days in late June`, there was not a lot of progress on the proposal to date. According to reliable sources, a press conference was scheduled to address this issue, but it had to be canceled owing to some technical problems.
At a time where most countries have abandoned the erstwhile Covid-19 curbs, Hong Kong's strict rules have discouraged travelers and undermined its future as a global finance center.
The slow pace of restriction removal is also indicative of the fact that the city is struggling to obtain balance between opening up international borders and limiting new Covid-19 cases.
Despite the curb weighing on its economy, Hong Kong will probably remain cautious in its approach. Its GDP has already contracted by 1.4% in comparison to last year.
The new rules are set to come into effect by the end of the week. However, the city reported over 4,000 cases on Sunday casting further doubt on the course of action.
Source credits: https://www.straitstimes.com/asia/east-asia/hong-kong-cuts-hotel-quarantine-in-latest-move-to-improve-travel