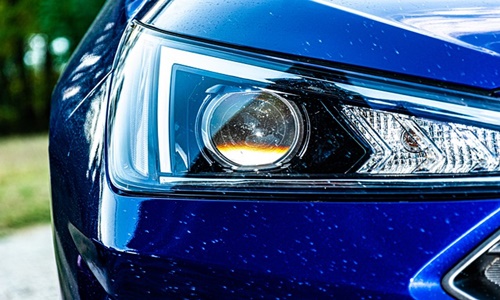 South Korean auto giant, Hyundai Motor Corp, is reportedly looking to either increase its existing stake in 42dot, a lidar-free autonomous mobility platform, or completely acquiring the firm, indicating the group's growing interest in the self-driving space.
A 42dot spokesperson stated that although the startup is currently in talks with the auto firm, details regarding stake size and deal value have not been finalized yet.
Currently, Hyundai holds a 20.4% stake in the mobility firm.
Chang-Hyeon Song, co-founder and CEO, 42dot, who is also the Head of the transportation-as-a-service (TaaS) division of Hyundai Motor, owns a 36.19% of stake in the startup, according to 42dot's December 2021 regulatory filing.
The startup's other stakeholders include SK Telecom, CJ Logistics, LG Electronics, LIG Nex1, and Lotte Rental.
The ongoing discussions indicate Hyundai Motor's increasing efforts to fortify its self-driving technology which aligns with the automaker's aim of investing $79 billion by 2023 into businesses related to electric vehicle and autonomous driving software technology.
The Korean automaker stated that it plans on acquiring 7% of the global EV market by 2030 and has allocated $9.2 billion for investment in connectivity and autonomous driving software.
The news about increasing investment in the startup comes after 42dot closed an $88.5 million Series A financing round nine months earlier, taking its total value to around $425 million, for further improving its UMOS (urban mobility operation system) and TaaS offerings.
Anonymous sources had suggested that Hyundai is in discussion with 42dot to invest nearly 400 billion ($ million) in the mobility platform, and has first approached 42dot regarding the acquisition in June.
Sources also said that the deal could be finalized by this month.
42dot was founded by former Naver, a South Korean internet firm, Microsoft, and Apple executives in 2019. It has since developed a self-driving software and hardware solution called AKit, as well as an autonomous mobility and logistics platform TAP, which provides several services across different verticals including ride-hailing, smart logistics, demand-responsive transport, and fleet management.
Source credit: https://techcrunch.com/2022/08/01/hyundai-motor-eyes-acquisition-of-korean-lidar-free-self-driving-startup-42dot/