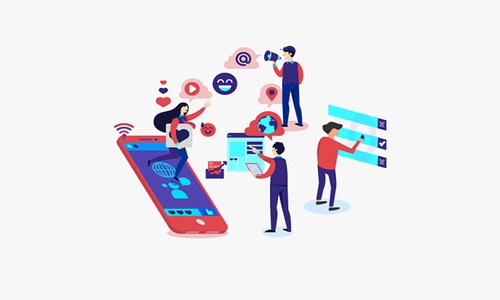 Chinese video streaming platform iQIYI, Inc., has reportedly announced that it has inked a definitive agreement with short-video sharing platform, Douyin, the sister app of TikTok, to license select content from the latter to edit and distribute as short form content on the iQIYI app in formats that are agreed upon by both firms.
With the agreement, the two companies will be cooperating in other operational areas as well, implying that content creators on Douyin, as well as Xigua and Toutia, will be able to use the iQIYI's content and publish it on their platforms.
However, it should be noted that iQIYI has not signed a licensing deal with Douyin to post any long video content, such as uploading entire episodes or series from its platform onto the aforementioned platforms.
Yu Gong, Founder, Director, and Chief Executive Officer, iQIYI, stated that the cooperation between the two enterprises showcases the value recognition of the video platform's exceptional content portfolio, as well as the overall strength and longevity of the content.
Yu stated that collaboration would unlock more opportunities that will not only boost the entire online video ecosystem, but also increase the firm's existing intellectual property value and monetization opportunities. This, in turn, would benefit the two platforms, content creators, and the users as well.
Gong further added that the deal is a milestone that shows collective efforts and mutual respect for protecting intellectual property.
The agreement between iQIYI and Douyin is a crucial turning point in the battle between short videos and long videos in China.
Earlier in April, iQiyi, Youku, and Tencent Video issued a joint statement that condemned short-video platforms distributing and publishing derivative content, which infringed upon the legal and financial interest of copyright owners.
iQIYI went public back in 2018 on Nasdaq and has since seen its value drop from the June 2018 peak of over $30 billion to the current $3.15 billion.
As per reports, last month, Baidu, its parent company, was looking to sell stakes in iQIYI, which led to a further 4.7% drop in the company's stock. However, the news of its collaboration with Douyin saw iQIYI's stocks rise 6.83%.
Source credit: https://www.prnewswire.com/news-releases/iqiyi-enters-into-content-licensing-cooperation-with-douyin-301588639.html