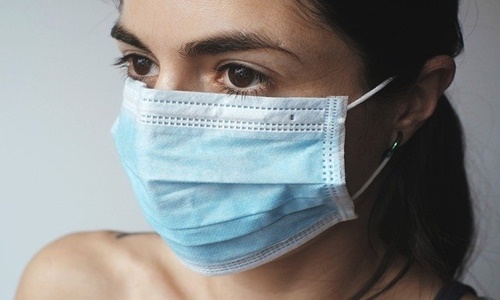 The government of Japan has reportedly started administration of booster vaccines against the Omicron variant of COVID-19 in efforts to curb what is being labelled as the seventh wave of coronavirus infections to hit the country.
People aged 60 and above and medical workers who have not yet received the fourth dose will receive the booster vaccine first. The eligibility will gradually be expanded from next month onwards and include those aged 12 and above who have received at least two doses.
The government is also planning to implement workplace vaccinations by the end of October.
The rollout of updated vaccines follows a downward trend in the number of infections in the country after hitting the peak last month.
The central government is also planning to offer the vaccine free of charge to everyone who wants it by the end of this year, well-ahead of the highly infectious periods around December-end and new year's.
It is expected that local authorities will be able to schedule the administration at their discretion.
The booster doses have been developed by American pharmaceutical giants, Moderna and Pfizer, customized to fight the BA.1 subvariant, and were approved for sale and production in Japan last week.
Approximately 80 % of the capital cities from the country's 47 prefectures, have stated that they would begin vaccinations by the end of September, a survey conducted by Kyodo News has found.
The rollout also comes as country's seventh wave of COVID-19 infections, largely caused by the BA.5 subvariant, starts showing signs of subsiding.
In mid-August, the country recorded a daily infection count of around 261,000. However, on Tuesday, 20th September, the count came to 31,700, the lowest recorded since early July.
The Health ministry is also aiming for municipalities to administer more than one million doses daily in October and November, and speed up the number of inoculations.
It has also urged the public to get the updated vaccine, which is expected to be effective against the currently dominating BA.5 subvariant as soon as it becomes available.
Source credit: https://japantoday.com/category/national/japan-begins-giving-omicron-booster-shots-to-stem-7th-covid-wave