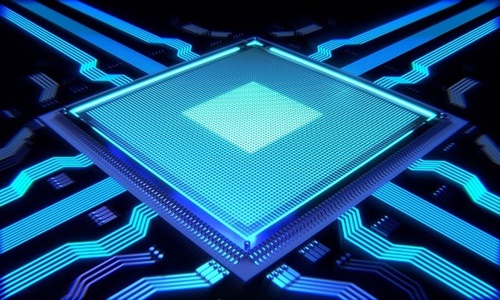 American semiconductor firm, Lam Research, is reportedly opening a new research and development center in South Korea in a move to expand the chip maker's global research connection with Europe and the United States.
The new facility, called Lam Research Technology Center will be established across a 30,000 sq. meter area and located in an industrial complex in Yongin, which is 50 km southeast of the capital city of Seoul.
Lam Research has spent around $100 million on the development of the new center. Post-completion, the company stated that its responsiveness to the needs of clients would become better during the process of chip-making.
The Yongin complex is one of South Korea's major semiconductor clusters, with Samsung Electronics, the largest memory chip maker in the world, operating several plants in the neighborhood. SK hynix, the world's second-largest global chip maker, is also scheduled to contrast four fabrication facilities in the area by end of 2024.
Lam Research stated that the center comes with a state-of-art cleanroom and has room for future expansion plans.
The firm's is also expected to relocate its existing Korean headquarters, currently located in Pangyo, a tech complex also near Seoul, for greater efficiency and quicker decision-making.
For now, around 100 researchers will be working at the Yongin center.
Tim Archer, President and CEO, Lam Research, stated that the new center will be a powerful extension in the company's global lab network.
Archer added that the new plant will further boost the firm's ability in developing next-gen solutions faster by forming deeper technology partnerships with Lam Research's customers.
During the center's opening ceremony Archer stated that the ongoing shortage in semiconductors showcases the need for better competency in the chip ecosystem, adding that he is proud in saying that Lam is ready to make the investments needed for fulfilling the rising demands.
Lee Sang-won, President, Lam Research Korea, stated that the new R&D center indicated the firm's dedication to continuing partnerships with Korean chip manufacturers.
Sang-won added that the new center will offer an outstanding venue for continuing such efforts and will contribute to consolidating the Korean chip industry ecosystem in the coming years.
Source credit: http://www.koreaherald.com/view.php?ud=20220426000755