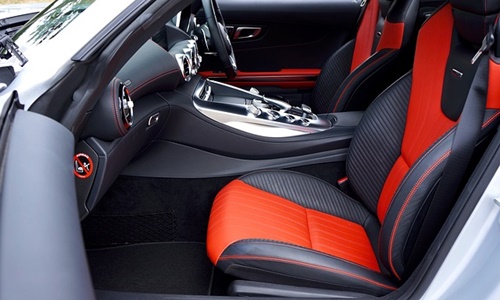 The automaker has issued a recall of mainly SL and ML line of SUVs and luxury minivans produced between 2004 and 2015.
The move was based on the company's analysis of isolated reports of a few vehicles
German automotive brand Mercedes-Benz has reportedly announced that it will be recalling almost one million older vehicles across the globe due to a potential issue in the braking system.
German federal transport authority, KBA, stated that the recall will be affecting units built between 2004 to 2015 of the R-Class luxury minivans, and the SUV series GL and ML.
The KBA added that out of the 993,407 vehicles that are being recalled globally, 70,000 of them are in Germany.
The federal authority explained that corrosion on the recalled units' brake booster can lead to, in the worst case, an interruption between the braking system and the brake pedal, resulting in the service brake to stop functioning.
The luxury brand confirmed in a statement the recall, stating that the decision was based upon the analysis of individual reports from certain vehicles.
The brand said that in a very rare case of severe corrosion, there is a possibility that due to a strong or hard braking maneuver, the brake booster might suffer mechanical damage and lead to problems in the connection between the brake system and the brake pedal.
It added that in such a case, decelerating the vehicle will not be possible with the service brake, which increases the risk of crashing or getting injured.
The firm said that it will be immediately starting the recall and will be contacting the owners of the possibly affected vehicles. The recall process will include the inspection of those vehicles, and based on the results, will replace the necessary parts.
The automaker has asked customers to not drive their vehicles until Mercedes has inspected them.
Source credit: https://www.theguardian.com/technology/2022/jun/04/mercedes-benz-issues-global-recalls-of-one-million-older-cars