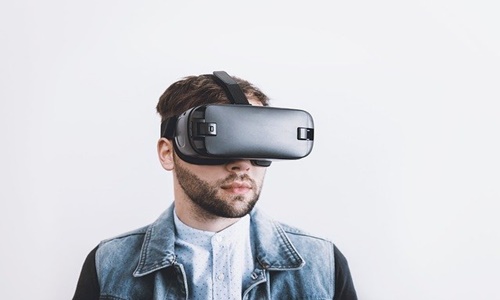 Meta, the US-based tech giant formerly known as Facebook, has reportedly unveiled several VR headsets prototypes in a rare move that experts claim shows its commitment to providing high-end VR experiences.
As per Meta's CEO, Mark Zuckerberg, the aim is to create something that can pass the 'visual Turing Test', or the proverbial line where virtual reality would be virtually unrecognizable from reality.
For VR fans, that's the ultimate aim, but for Meta's critics, it's yet another proof that the firm intends to own reality even though Zuckerberg claims he doesn't want to entirely dominate the metaverse.
According to Zuckerberg and Michael Abrash, Meta Reality Labs' Chief Scientist, for Meta, establishing four essential concepts is a must to create the optimal VR headset. First, they must achieve a high resolution in order to provide 20/20 VR vision without any prescription glasses.
Furthermore, headsets require eye tracking as well as variable focal depth so that the user may focus on close and far away objects with ease, as well as correct optical imperfections in present lenses. Lastly, Meta must incorporate a high dynamic range or HDR into its VR headsets in order to provide more realistic color depth, brightness, and shadows.
The tech giant must incorporate all of these ideas into a lightweight and comfortable headset. Back in 2020, Facebook Reality Labs demonstrated a set of concept VR glasses that comes with holographic lenses resembling over-sized sunglasses.
Meta's latest Holocake 2, the thinnest VR headset ever, is based on that initial design. It has a more traditional appearance than the first two, but Zuckerberg claims that it is a fully working prototype in which the user can play any VR game while connected to a PC.
The new Cambria headset from Meta seems to be a step towards real VR presence, based on the sneak peek of its latest devices. It appears to be a minor upgrade over the Oculus Quest 2.
Butterscotch, for example, can show near retinal resolution, allowing the user to view the results of an eye test in virtual reality.
The Starburst HDR prototype is even more dramatic; it's a tangle of fans, wires, and other electronics capable of producing 20,000 nits of brightness.
Source credit: https://techcrunch.com/2022/06/20/metas-latest-vr-headset-prototypes-will-help-it-pass-the-visual-turing-test/