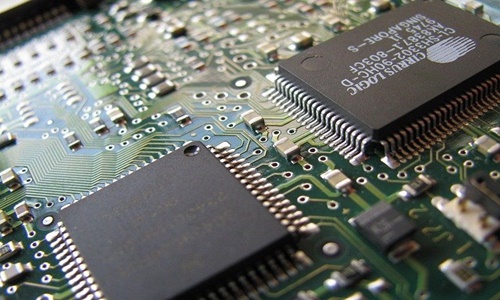 Micron, the US-based semiconductor manufacturing company, has reportedly announced its plans to make a $15 billion investment in its new semiconductor facility in its hometown Boise, Idaho, by the end of the decade.
The chipmaker claims that the new manufacturing plant will open at least 17,000 American jobs.
Sanjay Mehrotra, CEO, and president of Micron, based in Boise, Idaho, claimed that the investment was made possible because of the rollout of the $280 billion CHIPS and Science ACT of 2022. The act came into effect last month and intended to increase competitiveness of the US against China and prevent another chip shortfall like the one that crippled the tech and auto sectors during the pandemic.
The CHIPS law puts aside $52 billion to boost the semiconductor sector, which due to COVID-related supply chain restrictions that started in 2020, has struggled to produce the microchips that power everything from computers to smartphones to vehicles.
According to Micron, establishing the manufacturing facility close to the operational headquarters of the company will boost productivity and accelerate the time it takes to launch products.
Boise Mayor Lauren McLean stated that the partnership will support the expansion of the local economy and draw a more diversified workforce.
As per McLean's tweets, this is a once-in-a-lifetime investment in Boise from a local company that is crucial to the economic health of the neighborhood, state, and the country.
McLean and Mehrotra were in attendance when President Biden signed the bill for the CHIPS and Science Act last month. The entire congressional delegation of Idaho, all of whom are Republicans, voted against it.
Biden referred to the Micron announcement yet another significant victory for the United States.
Micron is one of the largest employers based in Idaho. The corporation has many semiconductor production facilities across the world, including Taiwan and Singapore.
Intel Corp. revealed last week that it would begin construction of its $20 billion Ohio semiconductor plant on September 9. The fabs, or factories, are anticipated to open in 2025. President Biden is expected to be at the groundbreaking event.
Source credit: https://www.business-standard.com/article/companies/micron-to-invest-15-bn-by-2030-on-semiconductor-plant-in-idaho-s-boise-122090200009_1.html