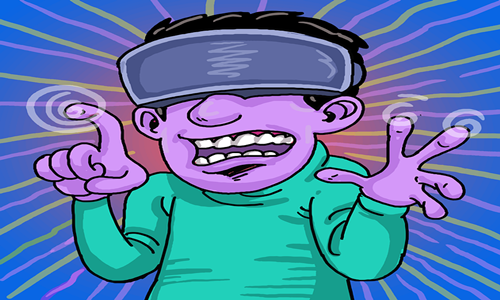 South Korean web service giant and the operator of Zapeto, Naver Z, has reportedly teamed up with leading Thai telecommunications company TRUE, in a move to elevate a metaverse ecosystem and nurture Thai creators in the country.
Zepeto has over 500,000 creators in Thailand who often use the platform for interacting with and consuming K-pop content.
Zepeto allows users to create their avatars and engage in the various economic and social activities taking place on the platform. Lately, it has over 20 million monthly active users who have also collaborated with major South Korean entertainment companies, like YG Entertainment.
Users can visit fan-centered cultural spaces where they can roam around and enjoy music videos or visit a virtual merchandise store of their favorite celebrity.
Earlier this week, K-pop girl group BLACKPINK's Lisa, who is from Thailand and is also the ambassador of Italian luxury brand Bvlgari, participated in various virtual events held in the Zepeto metaverse, such as taking selfies with fans.
The event was part of the inauguration of the brand's virtual world, Bvlgari World, on the platform, where users could also explore the brand's pop-up stores and cafes.
Kang Hee-suk, Business Head of Naver Z, stated that the extensive collaboration with TRUE, which has a strong influence in Thailand, would help the company discover Thai creators who can help in boosting the platform's development while building 'wonderful' worlds and items.
Birathon Kasemsri, Chief Content and Media Officer, TRUE, stated that the telecom firm aims to lead Thailand into the metaverse by partnering with Zepeto and integrating its own digital ecosystem with Nazer Z's expertise in the metaverse.
Kasemsri added that by using Zepeto, TRUE would be able to offer a special future-oriented, online-to-offline experience that suits the lifestyle of its users and promotes the country's soft power in the field of metaverse content creation.
Zepeto, Asia's largest metaverse platform, has had more than 5 billion content creations on its platform and 3 billion items sold to users.
Several fashion powerhouses, including Gucci, Ralph Lauren, Christian Dior, Nike, and celebrities, have also held online events on the metaverse platform.
Source credit: https://www.ajudaily.com/view/20220901105517604