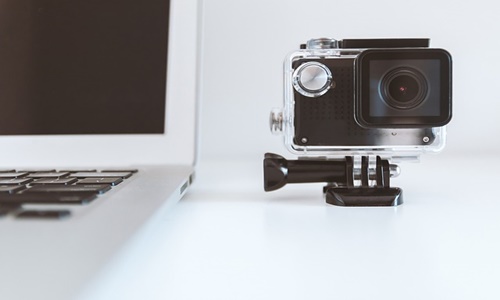 Raspberry Pi, the British computing and digital technology charity, has reportedly unveiled its latest camera module, the Camera Module 3, which can be used with its small DIY computers.
The upgraded module's improved Sony IMX708 sensor has a greater resolution, but what's possibly more noteworthy is that it offers autofocus and wide dynamic range photography. Additionally, Raspberry Pi is also introducing a brand-new camera board to be used with M12-mount lenses.
When all the new features, Camera Module 3 will be capable of focusing on objects as close as 5 cm away and capturing photos that are more detailed, particularly in low light. The autofocus system employs a Phase Detection Autofocus (PDAF) method, with Contrast Detection Autofocus serving as a backup.
Raspberry Pi CEO Eben Upton claims that earlier models of the camera module featured fixed-focus lenses that were designed to focus on infinity and would only capture fairly sharp images of objects up to a meter away.
The sensor in the new module has a superior horizontal resolution and 11.9 megapixels of resolution, which should facilitate HD video recording. With HDR functionality, the Camera Module 3 can do a typical smartphone trick by taking multiple shots of the same subject and combining them to appropriately expose both the lighter and darker parts of a photo, although it may compromise the resolution to some extent.
Pricing for the standard-field-of-view Camera Module 3 is starting at $25, whereas the ultra-wide angle model with a 102-degree field of vision costs $35. Additionally, there are infrared-sensitive modules developed exclusively for night photography.
The firm is also launching a new model of its High-Quality Camera module that enables M12-mount lenses if someone wants a Raspberry Pi that can capture pictures using a more conventional interchangeable lens. The module still uses the Sony IMX477 sensor with 12.3 megapixels, but it now supports fisheye and other M12-specific lenses as well.
Source credit: https://www.theverge.com/2023/1/9/23546129/raspberry-pi-camera-module-3-resolution-specs-price-release-date-features