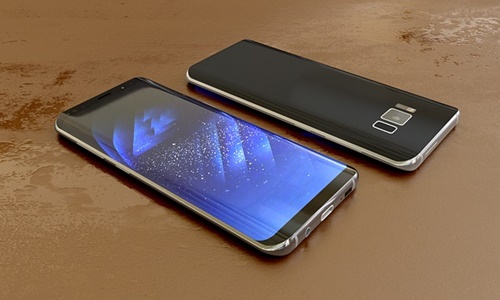 South Korean electronics giant, Samsung Electronics Co., Ltd. has reportedly logged a 51% rise in its operating profits for the first quarter of this year, the firm's earnings guidance has shown.
According to the firm, the primary driving factor behind the profits was the strong demand for semiconductors from high-end applications and servers, in addition to the solid sales of its Galaxy S22 Ultra smartphones. They practically overshadowed the macroeconomic uncertainties and supply chain disruptions caused by the Russian-Ukraine war and lockdowns in China.
Samsung's consolidated revenue for the first quarter of this year came to ₩77.78 trillion ($61.48 billion), which is 19% higher than that of last year, with operating profits hitting ₩14.12 trillion ($11.07 billion), which is 51% higher than the previous year.
According to market intelligence firm FnGuide, these figures were close to meeting the expectations set by analysts earlier.
The quarterly revenue for the firm's semiconductor chip division recorded an all-time high of ₩26.87 trillion ($21.06 billion), up by 39% from the previous year, while the division overseeing home appliances and mobile gadgets recorded quarterly revenue of ₩48.0 trillion ($37.63 billion), the highest since 2013.
Samsung Electronics in particular saw a boost in memory chip sales due to the slow decline in prices followed by a surge in demand for servers at data centers, as more and more businesses rush to set up new infrastructure for operating their AI applications globally.
Han Jin-man, Executive VP of Memory Global Sales & Marketing at Samsung, stated that many cloud service providers are also increasing their investment to support new business fields such as machine learning and AI.
The company also stated that it plans on using its global supply chain management capability to deal with uncertainties, essentially via long-term contracts with its component suppliers, and record double-digit growth in its mobile business.
Meanwhile, Samsung stated that due to favorable currency exchange rates, it saw an unexpected gain of ₩300 billion ($235 million) in its operating profit in comparison to its previous quarter, with the Korean won outweighing the weakness against the US dollar in a few emerging currencies.
Source credit: http://www.koreaherald.com/view.php?ud=20220428000269&np=1&mp=1