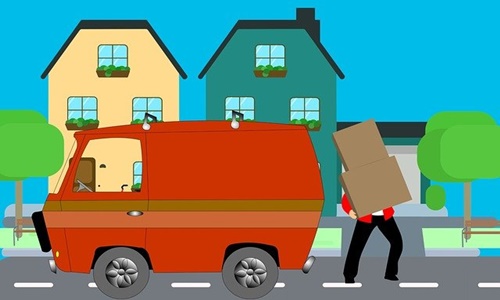 Indian last mile delivery services provider, Shadowfax, is reportedly holding dialogues to raise a mix of primary and secondary capital between $75 and $100 million.
While keeping the agreement detail discreet, anonymous sources revealed that investment fund A91 Partners is in talks to sponsor the primary part, adding that the deal is currently in the due diligence phase.
It is expected that Eight Roads Venture, backed by Shadowfax's early backer Fidelity, will sell part of its stake for the secondary share sale.
NewQuest Capital Partners, which specializes in purchasing secondary stakes, and Canada Pension Plan Investment Board (CPPIB) are also, in talks about buying the Eight Roads stake, according to sources.
Shadowfax, based in Bengaluru, is also backed by the e-commerce major Flipkart, with sources stating that the startup will reach a valuation between $350-$400 million post the deal completion.
A person familiar with the matter stated that while A91 might provide the primary finding, the secondary sale has not yet been finalized, so the outline of the rounds might change.
Flipkart, which led the $60 million funding round of the delivery startup in 2019, may also participate in this funding.
Shadowfax, as well as A91 Partners, NewQuest, and Eight Roads Ventures, have not yet commented, while CPPIB conveyed that it does not comment on market speculations and rumors.
The platform's revenue, based on its annual filings, was Rs 464 crore ($58 million) in the fiscal year 2021, up from Rs 323 crore ($40 million) the previous year.
One of the sources stated that Shadowfax has monthly revenue of nearly Rs 110 crore ($13.8 million) with a cash burn of Rs 4 crore ($500,000), indicative of consistent growth and a drop in losses.
The hyperlocal delivery company was founded in 2015 and offers various logistics services such as customer returns pick-up, first-mile seller pick-up, last-mile delivery, and middle-mile transport of NSE -1.73 % goods.
The move for a new funding round comes after delivery and logistics major Delhivery saw a successful IPO earlier in May this year.
Source credit: https://economictimes.indiatimes.com/tech/funding/shadowfax-in-talks-to-raise-100-million-valuation-likely-to-touch-350-400-million/articleshow/93988677.cms?utm_source=contentofinterest&utm_medium=text&utm_campaign=cppst