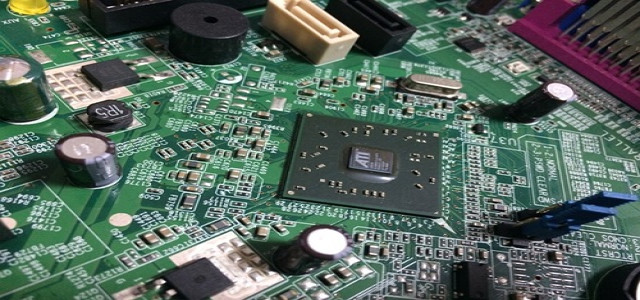 South Korean semiconductor firm, SK hynix Inc., is reportedly considering to co-invest in the acquisition of Arm, the British semiconductor design company, by taking part in a consortium that is bidding for it, according to the company's co-CEO, Park Jung-ho.
In a briefing, Park stated that as Arm plays an important role in the global ecosystem of semiconductors, the ecosystem will not allow one single entity to have the full advantage of the acquisition's benefit.
A subsidiary of SK Group, SK hynix is the world's second-largest memory-chip manufacturer. The company held a shareholder meeting recently on Wednesday, 30th March, during which Park stated that the firm was considering to co-invest with other enterprises.
This follows Park's remarks during an earlier shareholder meeting, which took place a day before, where he claimed that he will be heading to Silicon Valley by April for takeover talks of Arm.
Park is also the chief executive officer of SK Group's investment affiliate, SK Square, which also holds a 20% stake in SK hynix.
American chip major, Intel, has also expressed interest in joining the consortium. With Pat Gelsinger, CEO of Intel, stating that talks regarding the consortium had begun even before SoftBank Group had offered to sell shares of Arm to American chip designer Nvidia.
SoftBank, the parent company of Arm, had immediately laid out a plan for making Arm publicly listed or finding a consortium that will buy Arm's stake by 2023 following the failure of Nvidia's acquisition of Arm.
SK hynix has been expanding its global presence via local as well as overseas acquisitions. Recently, it purchased an entire stake in Key Foundry, a local wafer foundry maker, for ₩575.8 billion ($476 million).
Currently, the chipmaker is in the process of acquiring parts of Intel's NAND and SSD business, having completed the first phase of the transaction in December, for $7 billion, via its American subsidiary Solidigm. The second phase deal is expected to close by 2025 for another $2 billion.
In 2018, SK hynix had joined a consortium for controlling Japanese conglomerate Toshiba's memory chip operations, led by Bain Capital.
Source credit: http://www.koreaherald.com/view.php?ud=20220330000687&np=1&mp=1