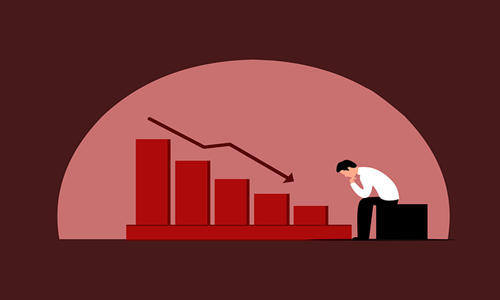 Music streaming giant Spotify Technology SA announced that its profit margins for this year's third quarter declined due to slow advertising growth, fueling concerns about the impact of a weak global economy on digital advertising.
Following the announcement, shares of Spotify fell 4% during after-hours trading, hit by an industry-wide weakness after Alphabet Inc., Google's parent company, missed market forecasts for quarterly revenue amid reduced spending by advertisers.
Spotify stated that its gross Q3 margins fell 24.7%, which was lower than expected due to 'softness' in advertising and a large publishing deal secured outside the US. The company's stocks also dropped 58.5% this year.
Daniel Ek, CEO of Spotify, observed that the low margin was an early indicator of the worries organizations had regarding the economy. Ek added that although the company was not concerned long term, the current scenario had affected its operations in the short term, seeing the hit in its gross margin.
Meanwhile, Spotify's monthly active user count reached 456 million in the third quarter, surpassing its own guidance and analysts' predictions of 448.6 million, with 23 million users added in three months.
Its premium subscriber count also rose to 195 million, beating analysts' forecasts of 194 million.
Spotify's ad-supported earnings grew 19% in the current quarter to €385 million ($384 million) in all regions excluding Europe, where it was impacted by the region's economic conditions.
Its total revenue for the quarter stood at €3 billion ($2.9 billion), a 21% growth from the same period last year, and was in line with the analyst forecasts, as per the IBES data from Refinitiv.
But the company also posted an operating loss of €228 million ($227 million) in the quarter, exceeding analyst predictions of €168.6 million ($168 million).
Spotify has predicted that its monthly active user count would hit 479 million in the fourth quarter and would add 7 million new premium subscribers. Its estimated revenue for Q4 is €3.2 billion ($3.19 billion), while the operating loss might touch €300 million ($299 million).
Source credit: https://www.channelnewsasia.com/business/spotify-profit-margins-squeezed-slow-ad-growth-stock-sinks-3025506