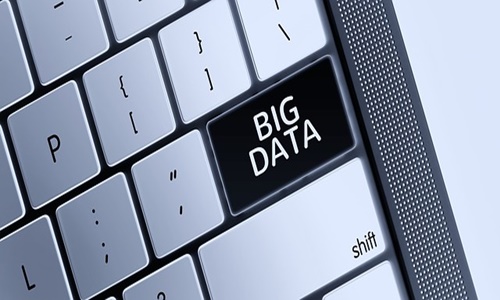 Data solutions provider SQream has reportedly partnered with Hitachi Vantara, the IT arm of Hitachi Ltd., to deliver solutions that will allow large enterprises to make better use of their analytic systems, such as Hadoop-Hive, Teradata, and Cloudera.
The move will enable both organizations to accelerate crucial insights and run AI/ML models for even the largest data leveraging SQream's rapid data analytics platform and Hitachi Vantara's innovative object storage products.
SQream will offer solutions in collaboration with Hitachi Vantara to solve the issues related to increasing data across large organizations and the difficulties they face while analyzing the complete extent of this data and accomplishing accurate business insights when needed.
By integrating SQream's Data Acceleration Platform, the Hitachi Content Platform (HCP) object storage, and Hitachi Content Software for File, an NVMe-based file system, the two companies will be able to offer targeted performance and desirable economics.
The two firms have recently unveiled a joint project to aid a prominent global manufacturer in detecting anomalies with the help of AI and high-performance computing ML applications.
The manufacturer was able to take in information and continue analyzing a multi peta-scale database comprising machine sensor events, internalized to a multitude of tables, with SQream's rapid analytics and Hitachi Vantara's storage systems.
This resulted in a substantial improvement in the Overall Equipment Efficiency.
Benny Yehezkel, CRO of SQream, stated that extensive data analysis requires long ETL processes and queries, resulting in many enterprises receiving important insights untimely and less precise AI/ML models.
Yehezkel added that with this joint offering, Hitachi Vantara would speed up Total Time to Insights (TTTI) and convert data to business value, which will also be cost-effective and offer great potential to their regular customers.
Tanya Loughlin, Director, Product Marketing, Content Platforms for Hitachi Vantara, conveyed that the customers are looking for ways to obtain faster insights for strategic use and time-sensitive cases. The company is excited to work with SQream and empower their customers to become more data-driven and get faster insights for better decision-making.
Source credit: https://www.prnewswire.co.uk/news-releases/sqream-and-hitachi-vantara-partner-to-deliver-solutions-for-enterprise-scale-ai-ml-and-big-data-applications-886612246.html