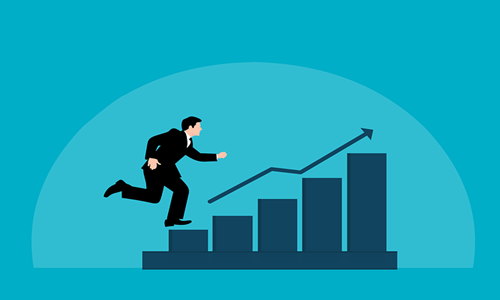 Singaporean state holding firm, Temasek has reportedly announced the launch of its wholly-owned investment platform, GenZero, which will focus on stepping up decarbonization efforts across the globe.
GenZero will invest in early-stage firms and solutions that require flexible and long-term capital for growth and commercialization, as well as in mature ones prepared to scale further.
The investment platform has three focus areas- the first being climate-driven technology-based solutions; the second being nature-based solutions to protect and restore natural ecosystems; and the third being carbon ecosystem enablers for developing an efficient carbon ecosystem.
Dr. Steve Howard, Chief Sustainability Officer, Temasek International, stated that GenZero's establishment further advanced Temasek's focus on offering capital to accelerate solutions for a better world.
Dr. Howard added that GenZero will also support the world's ongoing efforts to reach net-zero while also backing Temasek's efforts to cut down the overall net emissions created by its portfolio to half by 2030, achieving a net-zero portfolio by 2050.
The platform will be headed by Frederick Teo who is serving as the Managing Director of Sustainable Solutions at Temasek International.
Teo stated that the platform, focused on decarbonizing for future generations, will make sure of sustainable financial returns while delivering a positive climate impact.
Teo added that apart from lending capital, GenZero will be working with its investee companies to resolve operational challenges and catalyze the deployment of their solutions to achieve the shared net zero target.
The platform has invested in various technology-based solutions, such as American biomaterial manufacturer Newlight, and is working in collaboration with Decarbonization Partners, C-Quest Capital, as well as Brookfield Global Transition Fund.
It has partnered with agriculture and forestry agencies as well, like Global EverGreening Alliance, which is improving livelihoods in Kenya via tree planting and land restoration, and has invested in New Forests Tropical Asia Forest Fund 2 aimed at responsible forestry management.
It has also invested in South Pole, a global climate solutions firm, Climate Impact X, aimed at establishing a carbon trading infrastructure in Asia, along with Perennial, which quantifies soil organic carbon sequestration on agricultural lands via remote sensing and AI.
Source credit: https://www.prnewswire.com/news-releases/temasek-launches-genzero-an-investment-platform-company-aimed-at-accelerating-decarbonisation-globally-301561515.html