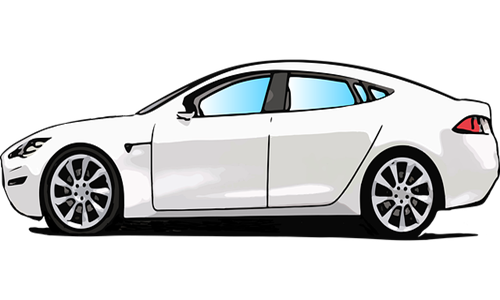 American automotive and clean energy company, Tesla, has reportedly raised the price of its full self-driving (FSD) beta software, the carmaker's ADAS or advanced driver assistance system, to nearly $15,000 in North America on September 5.
According to Tesla CEO Elon Musk, orders placed before September 5 but delivered afterward will still be honored at the existing price of $12,000.
Musk also supposedly tweeted that the customers of the renowned electric vehicle company can upgrade their current vehicles to FSD within two minutes. However, he did not mention whether the subscription plan for FSD, which costs $199 per month, will be subject to a planned price increase.
With respect to the high price of the service, Musk claimed last month that FSD was ridiculously cheap. The executive anticipates that by the end of the year, FSD would truly deliver full autonomous features instead of just a few automated driving capabilities.
More than 100,000 automobiles have full self-driving, and the number seems to have remained stagnant throughout the first half of the year.
FSD, despite its name, does not actually mean vehicles can drive themselves; instead, it calls on the human driver to be vigilant and control the car when necessary. The California Department of Motor Vehicles recently alleged the automaker of fraudulently advertising its FSD and Autopilot ADAS, citing this discrepancy.
Musk also stated in a tweet on Sunday that the price increase would take effect once Tesla's FSD Beta version 10.69.2, which the firm had widely rolled out starting Saturday.
The most recent version features upgrades like enhanced unprotected left turns, an improvement of 17% in velocity error for pedestrians and cyclists, as well as the latest 'deep lane guidance' module for easier lane changes.
Source credit: https://techcrunch.com/2022/08/21/tesla-increases-fsd-beta-cost-to-15000-in-north-america/