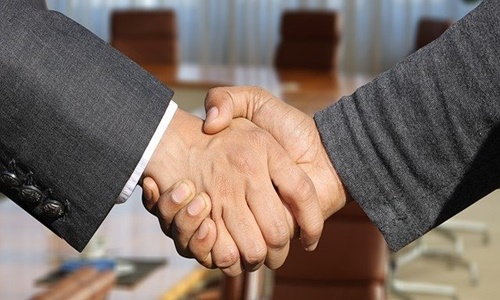 Online food ordering and delivery platform, Uber Eats, has reportedly inked a ten year contract with autonomous driving firm, Nuro, to have its deliveries done by a driverless delivery pod in Texas and California.
The announcement came after the two companies went through 4 years of continuous start-and-stop negotiations, with Uber wanting to employ Nuro's vehicles for making deliveries in Houston since 2019. However, the efforts went in vain as the plans about the same did not work out.
Now the two have entered a decade-long agreement to extend robot delivery services to more customers than ever.
As per reports, both companies are planning to deploy robot delivery vehicles in Mountain View in California, and Houston in Texas beginning this autumn. Although the two have not disclosed the number of vehicles or the expected number of customers that will take part in their early testing stages, they expect to ultimately expand the service area to include the Bay Area in California.
The second gen R2, a truly driverless vehicle by Nuro is much larger than typical delivery robots made for sidewalk travel. It is almost as wide as a compact sedan but shorter than average cars, with no space for any human driver or passenger.
The vehicle can go up to 45mph and carry up to 500lbs, with a compartment space to fit around 24 grocery bags.
The startup, founded in 2016 by former staff at Google's self-driving car project, now known as Waymo, is currently valued at $8.6 billion.
Nuro is also one of the companies operating completely driverless vehicles that do not even have a safety driver operating them on public roads currently. It is also the first to receive a special federal safety requirements exemption and the first to charge for autonomous delivery in the state of California.
With the permit from California DMV, Nuro can operate its delivery services in certain parts of San Mateo and Santa Clara counties, implying that the firm will have a pool of customers and tech workers in Silicon Valley within its domain.
However, the startup will have to seek addition additional permission to expand its services in areas such as Oakland or San Francisco.
Nuro is not the first robot delivery firm working with Uber, the online delivery company is also testing out autonomous deliveries with Motional and Serve Robotics.
Source credit: https://www.theverge.com/2022/9/8/23339830/uber-eats-nuro-robot-delivery-ten-year-deal-california-texas