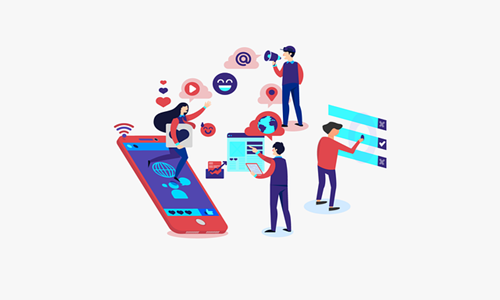 A survey by the UK's Office of Communications, also known as Ofcom, has reportedly found that the social media platform TikTok is the fastest-growing news source for adults in the UK, with roughly 50% of them following content creators instead of conventional news houses for updates.
As per the UK-based communication regulator, earlier in 2020, TikTok, which was used by 1% of adults for news. The share has now reached 7%, with the growth chiefly driven by younger users between 16 and 24 years of age.
The ofcom's annual report on news consumption reveals that among teenagers between 12 to 15 years, Instagram has emerged as the popular choice for news, followed closely by TikTok and YouTube, deposing British news majors BBC One and BBC Two.
Yih-Choung Teh, Group Director, Strategy and Research at Ofcom, stated that teenagers are becoming more unlikely to tune into TV news or read a newspaper. Instead, they prefer to keep up with the latest news via their social feeds.
The study also found that news powerhouses have to compete with 'non-journalist' TikTokers. For most users, 44% of their news comes from other people they follow, 32% from friends and family, and 24% from news powerhouses.
The popular official news sources on the platform include BBC, Sky News, and ITV.
TikTok's popularity as a news source rose during Russia's invasion of Ukraine, especially with the White House briefing 30 influential TikTok creators regarding the situation.
But there have also been many warnings about the spread of misinformation and disinformation regarding the conflict, like posting video game clips labeled as original footage or mislabeling footage to give the impression that Russia is gearing up for nuclear attack.
Nic Newman, a Senior Research Associate at Reuters Institute for the Study Journalism, stated that as per their research, rather than serious news, the platform is used for celebrity news or issues not around health and life.
Despite all of that, the Ofcom report shows that conventional news sources, and a social media giant, precede TikTok by a large gap. BBC One is still the most popular among adults, followed by ITV, Facebook, the Daily Mail/Mail on Sunday, and lastly the Guardian and Observer.
Source credit: https://www.theguardian.com/technology/2022/jul/21/tiktok-is-fastest-growing-news-source-for-uk-adults-ofcom-finds