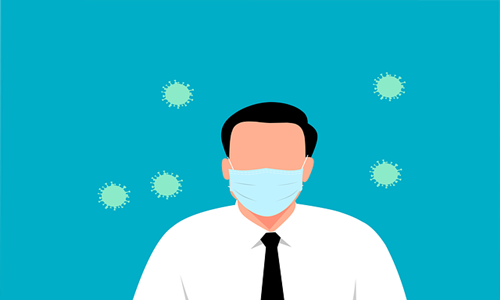 Virologists are reportedly expressing concern over the emergence of a new Covid subvariant, BA.2.75, that is rapidly spreading in India and has now been detected in the UK as well.
This warning came as MPs in England doubled their efforts to convince around 3 million unvaccinated adults to get their first shot of Covid vaccine.
BA.2.75, or Centaurus, is a new variant of Omicron and was first detected in India in May. Covid cases in countries like the UK have sharply risen since, faster than those of the highly transmissible BA.5 variant that is also present in India.
The Centaurus variant is replacing even the previously dominating BA.2 variant in several countries. Till now, it has been detected in about 10 countries, such as the US, Canada, Australia, and Germany.
The variant was designated as 'under monitoring' by the European Centre for Disease Prevention and Control (ECDC) last week, indicating that it might be more transmissible or has higher severity. However, the evidence for the same may either be weak or not been assessed yet.
Dr. Soumya Swaminathan, Chief Scientist at WHO, stated that although the agency is also monitoring the variant closely, there were not enough samples to verify its severity.
Apart from the variant's wide geographical spread and rapid growth, virologists are also concerned by the number of extra mutations it contains in comparison to the BA.2 variant, from which it is believed to have evolved.
Dr. Tom Peacock, Virologist, Imperial College London, stated that it is difficult to predict the effect that all of those mutations may cause when appearing together, getting a 'wildcard' property where all those parts together may be worse than the parts separately.
Dr. Peacock added that even if the variant does not spread much in other nations, its growth in India suggests that it is likely to be an issue there.
Dr. Stephen Griffin, Virologist, University of Leeds, stated that an 'influenza-like' plan will not help in keeping up with the mutations of the Covid-19 virus, citing how the Centaurus can tolerate changes in its spike protein, which was what most current vaccines are based on.
Source credit: https://www.theguardian.com/world/2022/jul/12/centaurus-virologists-express-concern-at-new-covid-subvariant-omicron