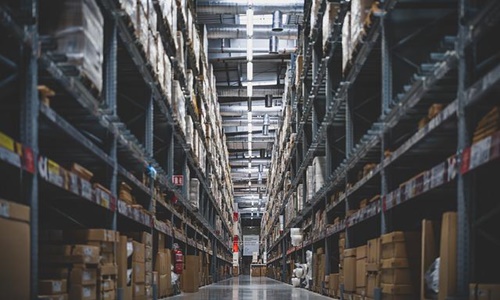 Walmart, the American multinational retail chain, has reportedly announced that it would be bringing warehouse robots developed by Massachusetts-based robotics and automation company, Symbotic, to all 42 of its Walmart distribution hubs across the US.
Late last year, the Massachusetts-based robotics firm had revealed its intention to go public through a SPAC deal, mostly driven by the momentum from its ongoing agreement with Walmart, which brought the company's warehouse robotics to 25 distribution/fulfillment facilities of the mega-retailer.
While Walmart definitely believes in Symbotic's technology and systems, the deal is not something that would be fulfilled overnight. According to Symbotic, the retrofitting deployment of the robots would take over 8 years to complete.
With this, it is certain that in less than a decade, both the retail and robotics industry landscapes are likely to change drastically.
Walmart has been actively promoting automation in recent years, albeit its own success record has been mixed, as evidenced by Bossa Nova's lack of response after the corporation abandoned its shelf-scanning technology.
Walmart's SVP stated that the demand for speed and precision in the supply chain has never been more evident, and now is the time to go even faster by expanding Symbotic's technology throughout the entirety of Walmart's national distribution warehouse network.
The SVP further added that by reinventing the ways to acquire and distribute products to stores, the Symbotic System makes it easier for Walmart to get products to the customers seamlessly and quickly by using high-speed robotics and advanced software to manage and optimize inventory.
Symbotic's technology is comprehensive, similar to that of Berkshire Grey in that regard. It consists of a Kiva-like mobile robot for transporting inventory and robotic arms to pick, place, and de-palletize items using various attachments.
According to Symbotic, the SPAC is still on schedule after being forecast for some time in H1. Given the current status of the market, delaying a market float would be prudent.
In recent times, Walmart has formed alliances with a number of robotics companies, notably GreyOrange, which is automating the firm's Canadian division.
Source credit: https://techcrunch.com/2022/05/23/walmart-is-adding-symbotic-robots-to-warehouses-across-the-country/