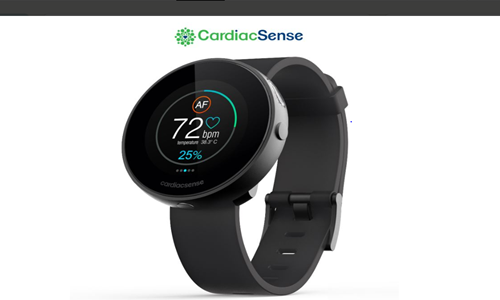 Indian MedTech firm, Xplore Lifestyle, has reportedly announced a collaboration with Israeli wearable technology developer, CardiacSense, to unveil the world's first medical-grade watch, which can monitor cardiac and other vital signs.
As per reports, CardiacSense had signed an exclusive distribution deal worth around $32.4 million with Xplore Lifestyle back in 2020.
The Israeli company has come up with a watch that can monitor and detect a remote patient's fever, heart arrhythmias, and even chronic diseases. Its launch in India marks the first global launch of a medical-grade continuous vitals monitoring device.
The watch comes with the most advanced Israeli biosensing technologies, having patented optomechanical sensors combined with advanced and proprietary algorithms, ECG, Artifact Sensing Technology, and PPG. The watch is able to detect and read each heartbeat and can even detect arrhythmia and instantly notify doctors as well as the patient's family members.
Heart-related conditions in India have increased in recent years among elderlies, middle-aged, and even younger ones. Experts believe that the country is facing an unenviable prospect of recording the highest number of cardiac deaths worldwide by 2030.
Pankaj Balwani, founder and CEO Xplore Lifestyle, stated that CardiacSense could detect Atrial Fibrillation, one of the most serious cases of arrhythmias which accounts for 70% of ischemic strokes, with more than 99% of accuracy.
Balwani explained that patients and their doctors will receive alerts in case of life-threatening events and that doctors can also access saved recordings via the cloud or the mobile app to check on patients' vital signs.
He added that they could even assess what had happened to the patient while he went through a cardiac event. With this 24/7 monitoring capability, doctors can easily and quickly diagnose and begin treatment for those patients.
Xplore Lifestyle has been at the vanguard of several healthcare technologies available in the Indian market, said Balwani and added that the company has a track record of introducing innovative MedTech devices made with cutting-edge technologies.
The company added that it is in the process of introducing more life-saving medical devices by collaborating with global leaders in the sector.
Source credit: https://health.economictimes.indiatimes.com/news/industry/xplore-lifestyle-to-launch-cardiacsense-worlds-first-medical-grade-watch-to-monitor-the-heart/93150462