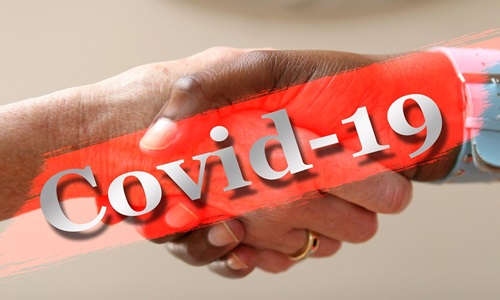 Two of world's top three PC manufacturers, namely Hewlett-Packard Company and Dell Technologies Inc., have reported considerable profits owing to the burgeoning demand for personal computers amidst the ongoing COVID-19 pandemic.
According to the two companies, PC demand is likely to continue even after the Coronavirus pandemic is under control, with students and people returning to schools and offices respectively.
Reportedly, the pandemic and the subsequent lockdown that has lasted for months has fueled the use of computers for learning, personal communication, and gaming purposes.
Enrique Lores, Chief Executive Officer at HP, mentioned that the overall market has witnessed significant growth in almost a decade, will continue to expand in 2021 backed by growing demand for laptops. The Coronavirus pandemic has made technology more fundamental lately, Lores added.
Jeff Clarke, Chief Operating Officer at Dell, reportedly said that many school children still require laptops, and businesses are expected to reopen offices that are equipped with old PCs and need a replacement.
However, some HP executives predict that customer demand will decrease as more people return to the routine they followed before the lockdown. The company claims that with people resuming work from office, companies and other organizations will begin spending on their respective in-house hardware.
Dell, which has delivered a significant number of units last quarter, reported a shortage of specific types of chips, particularly those that power displays and memory card readers. The company observed an increase of 9% in sales to USD 26.1 billion, as compared to the average analyst estimation of USD 24.5 billion.
As per credible sources, the revenue of Dell from its consumer PC business in Q4 2020 soared by 19% whereas that of HP jumped by 34%, with the latter recording a revenue of USD 15.6 billion last year.
Apart from HP and Dell, several other PC manufacturers believe that the soaring demand for notebooks from customers that helped them study and work from home amidst the pandemic will persist even when the restrictions ease.
Source Credit – https://www.livemint.com/companies/news/dell-hp-say-pc-surge-to-continue-even-in-return-to-school-work-11614305470749.html