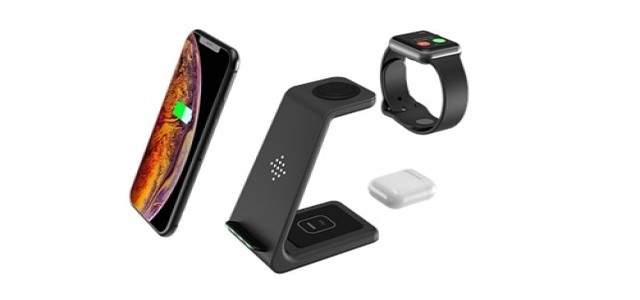 American tech giant, Apple is reportedly working on building a wireless charger capable of powering multiple devices, such as iPhone, AirPods, and even the Apple Watch, simultaneously.
As per latest edition of 'Power On', a newsletter hosted by news agency Bloomberg for Apple and related tech information, the tech giant has started working on developing short and long-distance wireless charging devices.
Apparently, Apple plans for a future where all of its major devices are able to charge each other. For instance, an iPad will be able to charge an iPhone, and that iPhone will later charge AirPods or an Apple Watch.
Currently, Apple offers its customers the wireless MagSafe Duo charger, which is able to charge a compatible iPhone and either AirPods or Apple Watch at the same time.
For the unversed, Apple had first launched plans for a wireless charging mat that could charge all three devices, an iPhone, a pair of AirPods and an Apple Watch at the same time, in September of 2017, when it had announced the launch the iPhone8 and iPhone X, the first generation of Qi-certified smartphones that can be charged wirelessly.
The project, called AirPower, was then cancelled in 2019 as Apple admitted defeat due to technical and developmental issues.
Sources cite that the company's short and long-distance wireless charging technology needed for that is far more advanced than its current induction charging offered in iPhones or AirPods.
Meanwhile, images of prototypes for Apple AirPods and Apple 29W charger have been leaked online by Giulio Zompetti, an Italian collector of Apple devices, via twitter. The prototypes, which appear to be 1st or 2nd generation AirPods, feature clear plastic alongside the stem and outer side of the earbud, with traditional white plastic on the inner side of the AirPods.
Source credit: https://www.business-standard.com/article/international/apple-working-on-charger-that-can-power-multiple-devices-says-report-121113000184_1.html