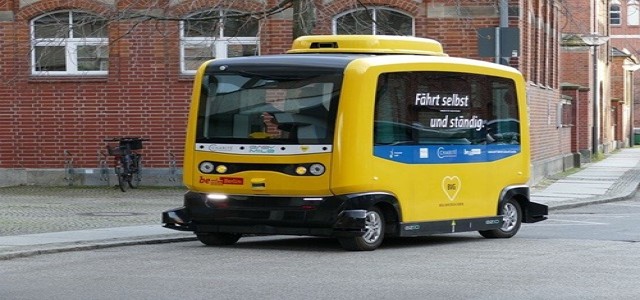 Apple Inc. is planning to launch its long-awaited fully self-driving vehicle by the year 2025. The company has reportedly decided to accelerate the development of its much-awaited electric vehicle project.
The iPhone maker's self-driving EV is likely to be equipped with some semi-autonomous features along with other additions. Sources claimed that the company had initially targeted the debut of self-driving cars in five to seven years.
It appears that Apple has almost completed the basic work required for its upcoming car's processor. Besides, the interiors of the automated vehicle will include lounge-like seating for the passengers, a touchscreen infotainment system, with no steering wheels or pedals.
However, Apple might add an emergency takeover mode for its automated vehicles. As of now, the company has not officially commented on this innovative feature.
Experts suggest that this new addition might provide for a fast-paced success of the project after facing several setbacks including skittish partners and departing executives. Moreover, it will also help the firm to be at par with other car manufactures that are planning to offer full or nearly full self-driving cars at the same time.
It is worth noting that automated cars are subjected to various challenges that include extreme weather conditions like snow or storms and severe traffic jams that are difficult to predict. In such cases, the driver may be asked to take over the car, which is when the emergency take-over mode will be made available to the driver.
Notably, the Apple car project has been put under the leadership of Kevin Lynch who is known to be the pioneer in the development of the Apple Watch. This comes after the former project head Doug Field left the firm for a job at Ford.
Source Credits-
https://techcrunch.com/2021/11/18/apple-reportedly-aims-to-debut-a-fully-self-driving-car-in-2025/