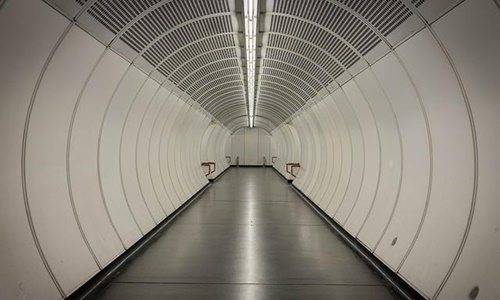 Elon Musk's tunnel construction firm, The Boring Company (TBC) has received unanimous approval to expand its underground tunnel system, known as Vegas Loop, to downtown Las Vegas.
The Loop, built beneath the Las Vegas Strip, was originally planned to run 29 miles with 51 stations but has now been approved to extend to 34 miles with 55 stations, including landmarks like Fremont Street and Stratosphere.
As of now, only 1.7 miles of tunnels have been built and are operating underneath the Las Vegas Convention Center (LVCC), converting a 25-minute walk across the center to a two-minute ride.
Passengers are transported in the tunnels with Tesla Model X and Y that are human-controlled.
At the CES 2022, attendees got a chance to go for a test drive in the LVCC loop, which received mixed reviews. Although the tunnels were less congested in comparison to walking the convention center floors, passengers said that there were some traffic backups. Currently, the tunnels can hold 70 cars at most at one time.
Every day during the CES, around 15,000-17,000 passengers were transported via the system.
In response to the city's approval, TBC tweeted that the firm is excited to develop a safe, convenient, and awesome transportation system for Las Vegas.
In October 2021, TBC had gained approval to dig underneath the city's Strip connecting riders with all the hotels, casinos, and resorts along the way with the McCarran International Airport.
Earlier this year, The Boring Company started digging below the hotspots and has also shared a video on Twitter about its progress.
Steve Hill, President and CEO, Las Vegas Convention and Visitors Authority, stated that he expects the LVCC loop to begin serving customers next year and the segment which connects the convention center with Resorts World to be operational by the end of this year.
Source credit: https://www.theverge.com/2022/6/15/23170170/the-boring-company-las-vegas-loop-tunnels-expand