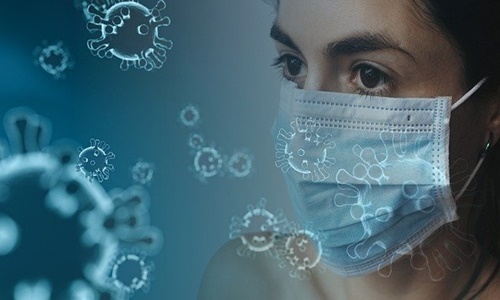 A study published in the Lancet Psychiatry journal has reportedly suggested that even after two years of the Covid-19, psychiatric and neurological conditions such as seizures and dementia are posing a higher risk on Covid patients than other respiratory infections.
The study involved an observational analysis of more than 1.25 million patient health records.
As per the reports, increased risk of anxiety and depression lasts for less than two months in adults, before the severity returns to the rates equivalent to those following any other respiratory infection.
Prof. Paul Harrison, University of Oxford, stated that in addition to previous findings that Covid-19 could increase the risk of some neurological and psychiatric conditions during the six months after infection, the new study suggested that these higher risks could last up to two years at least.
Harrison, the study's lead author, added that these results are crucial for health services and patients as they indicated that new cases related to neurological conditions in Covid-19 survivors are likely to continue well after the pandemic ends.
Researchers analyzed data of 14 neurological and psychiatric diagnoses collected over two years from electronic health records in the US, mainly having Covid-19 patients below 18 and over 65 years of age.
Those in the record were compared with an equal number of patients having other respiratory infections to act as a comparison group.
The research found that the risk of having an anxiety or depression diagnosis in adults initially increased after Covid but in a short time returned to the same as with the control group.
Two years later, no difference was found regarding the incidence of anxiety or depression between those having Covid-19 and those in the control group. However, the risk of other neurological and mental health issues remained higher for Covid.
The study further revealed that children had less likelihood of neurological and psychiatric diagnoses than adults and were not at a higher risk than those in the control group.
However, both children and adults were most likely to be diagnosed with conditions like psychotic disorders or seizures within two years after Covid infection.
The study also stressed the need for further research to understand the causes behind the increased risk and discover preventive measures or treatments that can be undertaken to prevent their occurrence.
Source credit: https://economictimes.indiatimes.com/magazines/panache/covid-patients-at-high-risk-of-conditions-like-dementia-seizures-says-lancet-study/articleshow/93628936.cms