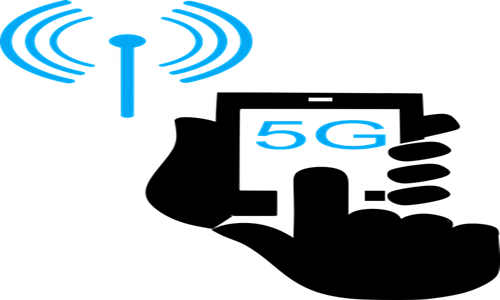 Taiwanese chipmaker MediaTek has reportedly chosen the American tech firm Keysight Technologies to authenticate the radio frequency performance of 5G gadgets having multiple-input and multiple-output as well as Massive MIMO antenna technologies in OTA lab-based testing.
With Keysight's 5G new radio device testing solutions, MediaTek will be able to validate, design, and develop 5G modem platforms used for establishing high-performance and reliable connectivity in wireless gadgets and transmitting data at high-speed rates.
MediaTek's cutting-edge 5G modem technologies are integrated into personal computers, smartphones, mobile hotspots, routers, as well as fixed wireless access (FWA) by electronic device manufacturers.
The fabless semiconductor maker will be employing the 5G Network Emulation Solutions by Keysight for precisely simulating real-world channel settings and automating the validation of 5G devices that are compliant with the latest specifications established by global standards organizations such as CTIA and 3GPP.
Keysight's toolset also checks for carrier acceptance test (CAT) plans required by leading mobile operators.
Dr. Ho-Chi Hwang, General Manager, Wireless Communication System and Partnerships, MediaTek, stated that the firm has been continuously working with Keysight to facilitate MediaTek's technological advancements to empower its 5G offerings.
Hwang added that MediaTek's ability to build 5G modem platforms had received a significant boost by Keysight platforms. This would lead to a growing network of 5G device makers.
Mark Wallace, SVP, Global Sales, Keysight, conveyed that the company is pleased to expand MediaTek's lab-testing capabilities with its test tools and help maintain its position as the leader in 5G innovation and technology development.
He added that MediaTek will be able to accelerate the launch of chipsets for advanced 5G offerings in multimedia, gaming, and live video streaming in high-def. This will be achieved by integrating Keysight's comprehensive MIMO test solutions and early access to 5G NR 3GPP Release 16 test cases.
Keysight has also been chosen by Chinese tech giant Xiaomi for accelerating validation of 5G Release 16 (Rel-16) devices, in order to capitalize on 3GPP 5G NR opportunities.
Source credit: https://www.thefastmode.com/technology-solutions/26947-mediatek-selects-keysight-solutions-to-validate-5g-devices-with-mimo-antenna-technology